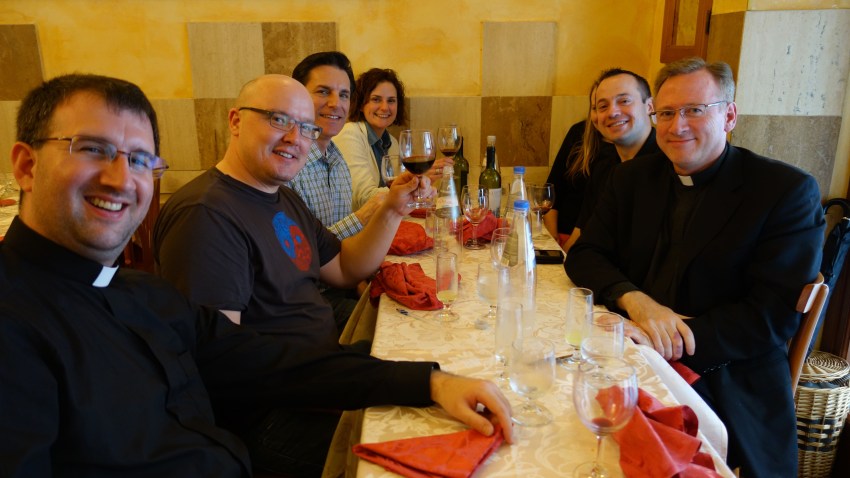 We're here!
The NBC10 "Preparing for the Pope" crew arrived in Rome today after 13 hours of travel, a missing tripod, and then the need for a little attitude adjustment after trying to deal with the lost claims folks at Fiumicino Airport.
The pace seems to be much slower here and we were in a hurry to get right over to the Vatican for two great tours set up by Father Bill Donovan. He's the Archdiocese of Philadelphia's liaison to the Vatican's Pontifical Council for Families. It's a big job right now because they're planning the 2015 World Meeting of Families (WMOF) which is being held in Philadelphia. And that's why we're here -- to cover the Philadelphia team of leaders that's coming to Rome on Monday to firm up some more details about the 2015 WMOF, which includes an expected visit by Pope Francis.
Local
Breaking news and the stories that matter to your neighborhood.
Fr. Donovan is also helping coordinate next week's events between the Vatican and the Philadelphia delegation. And he was nice enough to devote a big chunk of his day to guiding and escorting us on a tour of the Vatican Gardens and a behind-the-scenes look at the barracks where the Swiss Guards live. (I learned today that they're the smallest and oldest army in the world.)
Anyway, knowing how busy Fr. Donovan is, we felt awful about rolling up to the Vatican nearly two hours late! But all was quickly forgiven and Fr. Donovan, along with another priest who knows a lot of Vatican history, Father Stefano, took us on that fabulous tour of the gardens. The Philly delegates will get the tour too next week and that's why we were able to get a preview.
What a great way to take the edge off -- walking through a garden that popes have spent time in reflecting, praying and meditating since medieval times.
After that, we walked with the priests over to a restaurant two blocks away from the Vatican, and sat down at a big table to share our first plate of pasta in Italy, delicious flat bread soaked with olive oil drizzled on top and some wonderful red wine.
We shared some stories about our experiences so far with waiting in Rome -- waiting for luggage, waiting at the lost claims counter, waiting and waiting for people to answer their phone, which they are not good about over at the Vatican either, by the way.
Father Donovan just laughed.
"Drink a glass of wine and you will understand the Italian logic."
We laughed.
Did I mention he has his Ph.D. in Philosophy?
Thank you Father Donovan and Father Stefano -- it was a great day!