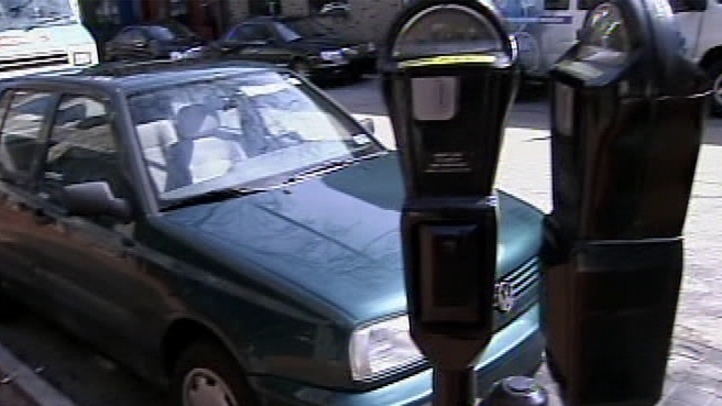 In preparation for what could be a historic storm, the Philadelphia Parking Authority is giving drivers in the city the opportunity to park for free.
Free meter parking begins at 8 a.m. Saturday and will continue through Monday at 8 a.m. as Hurricane Irene blows through the city, the PPA announced Friday evening.
All the parking meter kiosks in the city will be covered to prevent damage from the storm, according to the authority.
Local
Breaking news and the stories that matter to your neighborhood.
If parking your car on the street while a potential hurricane blasts through the city doesn't make you feel particularly comfortable there is something being offered for you too.
Four PPA-run garages will be offering $5 parking for the duration of the storm starting at 5 p.m. Saturday and running until 5 a.m. Monday. Vehicles must enter the garage after 5 p.m. to qualify for the discount, said the PPA.
"To receive the 'Hurricane Rate Special,' customers must bring their ticket & pay at the PPA Management Office in each garage," the PPA said.
Here are the participating garages:
AutoPark @ Gallery Mall located @ 10th & Filbert Streets
AutoPark @ Jefferson located @ 10th & Ludlow Streets
AutoPark @ 8th & Filbert located @ 8th & Filbert Streets
AutoPark @ JFK Plaza (Love Park) located at 16th @ Arch Streets
---
Fan, follow and download: Get the latest from NBCPhiladelphia.com anytime, anywhere. Follow NBC10 Earthwatch on Facebook. Sign up for our weather newsletter. And, get weather forecasts delivered right to your mobile phone -- just text PHIWEATHER to 639710 to sign up. (Message and data rates may apply.)