Renderings of the stages that Pope Francis will stand on during his time in Philadelphia have been unveiled.
The company ESM Productions unveiled a rendering of the two stages that Pope Francis will be standing on when he comes to the City of Brotherly Love on September 26-27.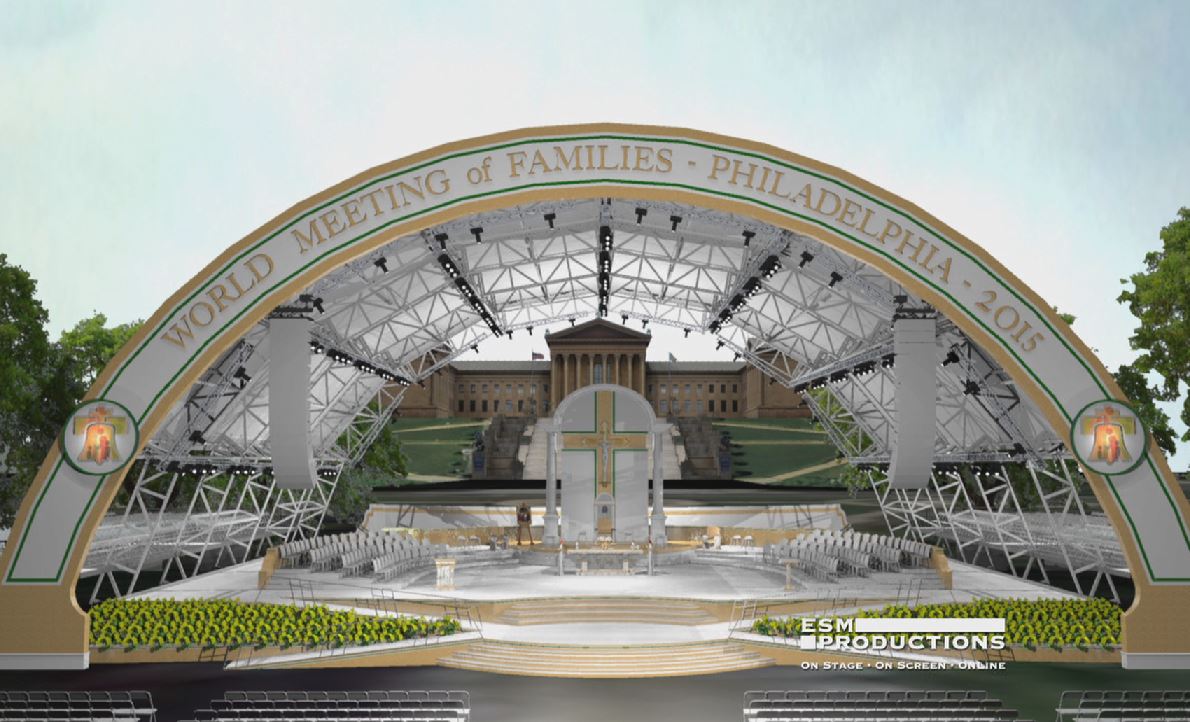 One of the renderings shows the stage where Pope Francis will address a crowd on Independence Hall on the afternoon of September 26.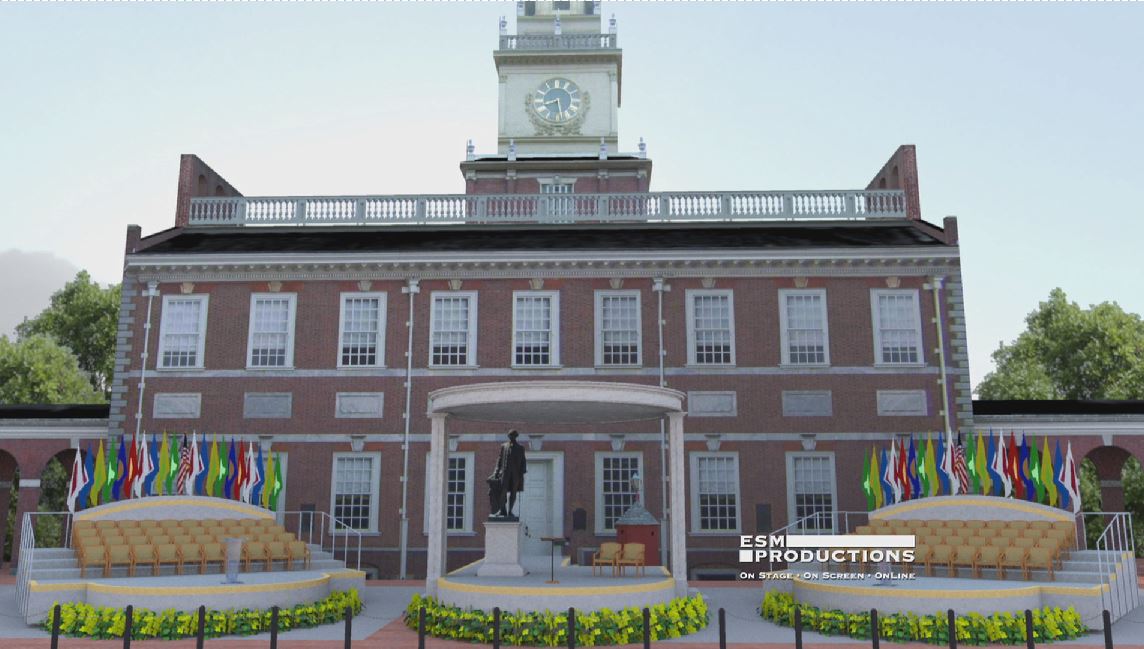 The second photo shows the stage on Eakins Oval in front of the Art Museum. On September 26, the Festival of Families will be held on Eakins Oval and on the following day, Pope Francis will celebrate Papal Mass on the Ben Franklin Parkway.