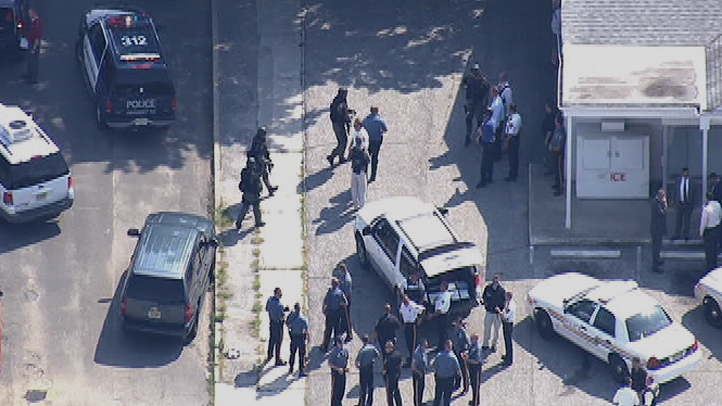 A man involved in the attempted robbery of a check cashing store died after being shot by police Monday morning.
Stratford Police say that two armed men walked up to a United Check Cashing store on the White Horse Pike and put a gun to a female clerk's head as she opened the store around 9 a.m.
Dwayne Tribbett, 31, and 21-year-old Dorelle Wallace allegedly pushed the clerk into the store and tried to grab money, however, the safe wouldn't open, according to authorities.
Local
Breaking news and the stories that matter to your neighborhood.
The men fled the scene in a Jeep that was later spotted in Lindenwold, according to Camden County Prosecutors.
Soon after they were stopped by police. Both suspects took off on foot.
Police shot Tribbett once in the chest after the suspect refused to give up his gun. He was airlifted to Cooper University Hospital where he was pronounced dead around 11:40 a.m., according to authorities.
Police caught up with Wallace at a nearby PATCO station. He is charged with armed robbery, eluding police, weapons charges and more. He was being held at Camden County Jail on $440,000 bail.
The Camden County Prosecutor's Office says that both men have criminal records.