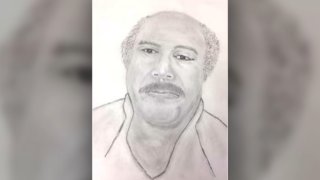 Police in Delaware County hope that a sketch helps them identfiy a man struck and killed in a Thanksgiving Day crash.
Chester police on Tuesday released that sketch of a "John Doe" struck and killed at Route 291 and Church Street around 3:50 pm. on Nov. 28, 2019.
The striking driver stopped and has cooperated with investigators, police said.
Police asked anyone who might recognize the man to contact investigators or send info to tips@chesterpolice.org.