A Philadelphia man is in custody after a wild police chase that killed one person and injured two others.
On Friday, around 9:55 p.m., police stopped a 2001 Silver Volkswagen Passat on the 4200 block of North Broad Street for traffic violations, according to investigators.
Police say they asked the driver, 39-year-old Gregory Alston, for his license. Alston allegedly responded by saying, "No, but I got this," and pointed a handgun directly at the officer before fleeing in his vehicle.
Investigators say both police on the ground as well as a helicopter pursued Alston as he sped through the Philadelphia streets. The chase, which was caught on video, came to an end when Alston's car struck a 1995 Tan Honda Accord on 1000 West Ontario Street. Alston then exited the vehicle and fled on foot until he was apprehended by police on the 900 block of West Russell Street.
Police say three people were inside the Honda when it was struck by Alston. 36-year-old Danny Roman was pronounced dead at the scene.
Jenny Santiago and Danny Roman Credit: Family Photo
Roman's girlfriend Jenny Santiago, 26, the driver of the Honda, was taken to Temple Hospital where she remains in critical condition. Danny's brother Javier Roman says Santiago suffered a broken jaw and internal injuries.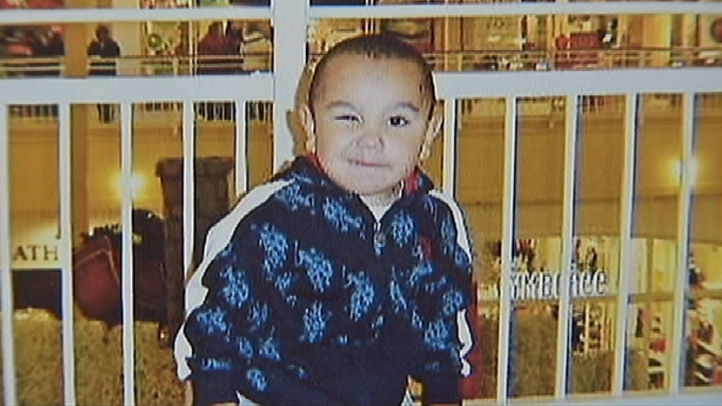 Finally, their 4-year-old son Jaden Santiago was taken to St. Christopher's Hospital where he was treated for head injuries. He was released on Monday.
Jaden Santiago Credit: Family Photo
Alston was not injured in the chase, according to police. Police say he is a dangerous offender with 21 prior arrests. He is charged with murder, involuntary manslaughter, fleeing police, reckless endangerment and other related offenses. He is being held without bail.
Gregory Alston Credit: Philadelphia Police
Police are currently investigating the initial chase to determine whether it adhered to their pursuit policy which is one of the strictest in the nation. Police say the initial pursuit was justified however since Alston flashed a deadly weapon.
"What we have to do now is listen to the radio tapes and look at the film footage that's out there," said Philadelphia Police Deputy Commissioner Richard Ross. "[[We have to]] try to piece it all together and see whether everything that results from this pursuit subsequent to the initial stop and start of the pursuit was within policy."