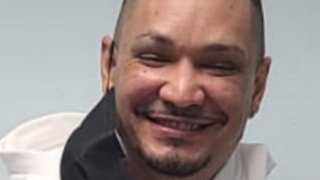 Lee la historia en español aquí.
A fugitive who was considered one of Pennsylvania's most wanted was arrested Thursday in Puerto Rico after more than a year on the run, the island's authorities said Friday.
Luis Marrero Beltrán, 38, who was wanted for allegedly beating a woman and a child with a hammer in York Springs in July 2020, was taken into custody in Cabo Rojo Thursday night.
Beltrán is one of seven fugitives sought by the Pennsylvania State Police for crimes ranging from aggravated assault to murder.
Beltran remains under the island's police custody pending his extradition to the Keystone State.