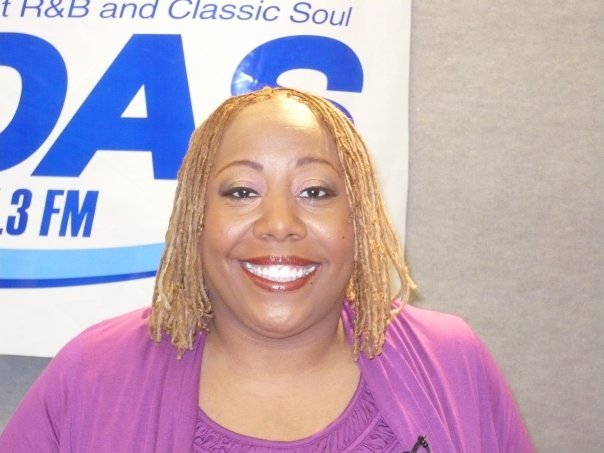 Philly radio host and 10! Show correspondent Patty Jackson is celebrating her 30 years in broadcasting in a big way. Jackson will mark the milestone with a star-studded concert at the Dell Music Center on Sunday. The event, which starts at 7 p.m., will feature R&B legends Gladys Knight, Freddie Jackson, the Delfonics, Harold Melvin's Blue Notes, Glen Jones, Enchantment and Breakwater.

"I feel so blessed to be able to enjoy the career that I love without ever having to leave home", said Jackson in a written press release. "I am so excited about being able to celebrate this major milestone in my career with the people right here in Philadelphia who have shown me such incredible love and support for the past 30 years."

Jackson is a Philadelphia native who attended South Philadelphia Motivation High School as well as the American Academy of Broadcasting. She then began her radio career at WSSJ in Camden, New Jersey. After hosting country, urban and pop programs on Power 99 FM and Q102, Jackson found her current home at WDAS FM where she remains the "reigning Queen of Mid-days" from 10 a.m. to 3 p.m., Monday through Saturday. She also hosts "Rewind," an entertainment radio program that airs Sundays from 8 a.m. to noon.

In addition to her radio career, Jackson also serves as the entertainment correspondent for NBC10's the 10! Show, ever Monday at 11:30 a.m. Jackson also penned a weekly entertainment column in the Philadelphia Tribune for over a decade, was a commentator for the TV One music documentary show "Unsung" and co-hosted an episode of "Big Daddy's House" with Aaron McCargo on the Food Network.

Jackson has won several awards throughout her career including the Communicator of the Year Award from the National MBA Association and Outstanding Community Service by the Philadelphia Association of Black Journalists.

Tickets for Sunday's concert begin at $35 and can be purchased here.