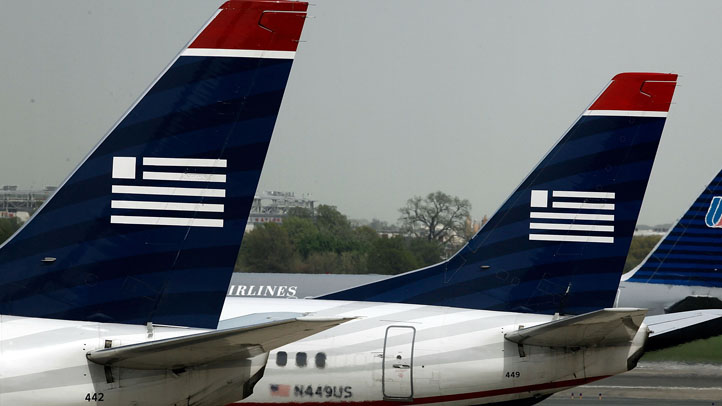 The land of kilts, William Wallace, Robert Burns, haggis and, of course whiskey, is now just one flight away from the land of cheesesteaks, Rocky, Ben Franklin and, of course, cheesesteaks.
U.S. Airways officials will cut the ribbon Friday night on its nonstop service from Philadelphia International Airport to Edinburgh, Scotland.
The seasonal service, in partnership with British Airways, will take off for the first time at 8:50 p.m. Friday.
To mark the occasion, Philadelphia airport CEO Mark Gale will join US Airways corporate real estate and government affairs on the East Coast managing director Rhett Workman to cut the ribbon before the maiden voyage.
The direct service, a first of its kind, will continue through the end of September.