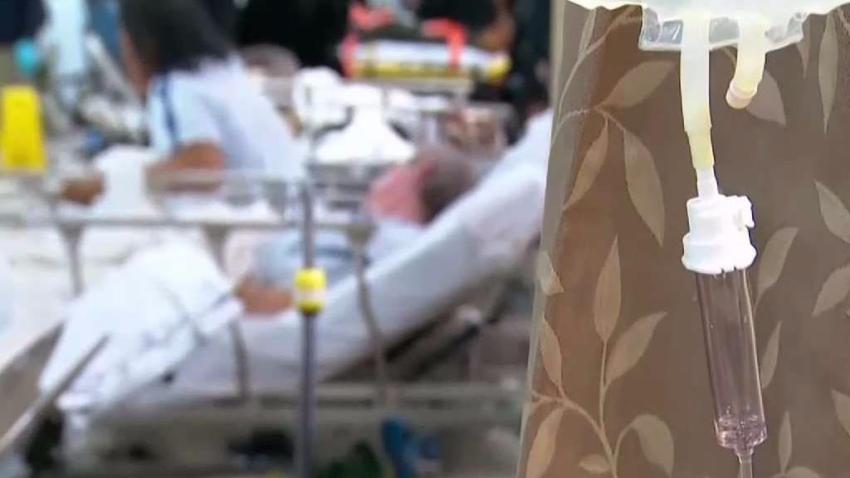 More than a dozen Philadelphia area coffee shops are joining a nationwide effort to raise money for the American Civil Liberties Union this weekend over President Trump's immigration travel ban.
Shops like Menagerie Coffee and Chhaya Cafe and local chains La Colombe Coffee Roasters and Ultimo Coffee plan to donate sales proceeds to the fundraising effort.
Coffee culture magazine Sprudge orchestrated the three-day event which began Friday and runs through Sunday. Nearly 800 cafes across the United States have signed on to participate.
Local
Breaking news and the stories that matter to your neighborhood.
The ACLU has led legal efforts fighting the immigration restrictions that went into effect last week. The executive order barred people from seven Muslim-majority countries from coming into the U.S. for several weeks. It permanently banned refugees from Syria from entering the country.
A lack of guidance around how to implement the restrictions caused chaos at airports across the country last Saturday. Those with visas were detained at points of entry and some, including a Syrian family traveling through Philadelphia, were deported.
The action prompted massive protests and several federal lawsuits. On Friday, a federal judge in Washington State temporarily blocked the ban.
Sprudge plans to match the first $500 raised by each 26 chains who were first to sign on with the event. Local cafes La Colombe, Joe Coffee and Ultimo Coffee are among those early signers.
Here's a full list of local cafes from Sprudge:
La Colombe Coffee Roasters - Philadelphia
Joe Coffee - Philadelphia
Ultimo Coffee - Philadelphia
Benna's Cafe - Philadelphia
Chhaya Cafe - Philadelphia
Concave Cafe - Philadelphia
Elixr Coffee - Philadelphia
Green Engine - Haverford, Pa.
Grindcore House - Philadelphia
High Point Cafe and Coffee Roaster - Philadelphia
HubBub Coffee - Philadelphia
Menagerie Coffee - Philadelphia
Nook Bakery and Coffee Bar - Philadelphia
Ox Coffee - Philadelphia
Philter Coffee - Kennett Square, Pa.
Rojo's Roastery - Lambertville and Princeton, N.J.