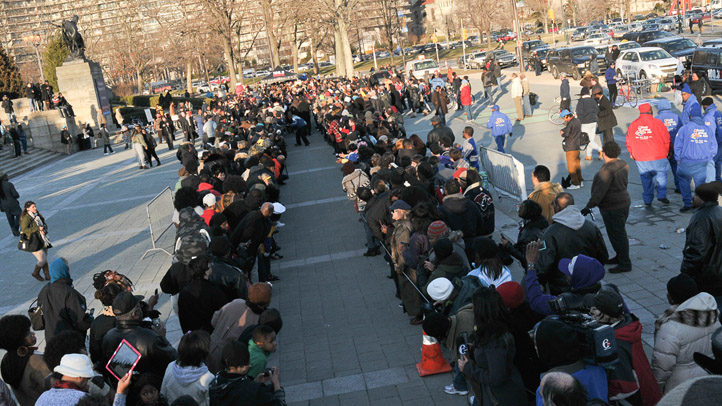 Philadelphia's most soulful dancers -- and non-dancers for that matter -- hit the Art Museum steps in February in an attempt to set a world record.
Nearly nine months later, the group, which included Mayor Michael Nutter, was recognized by Guinness World Records for the largest organized Soul Train dance line ever.
"We're elated, overjoyed and so very proud to claim this record in Philadelphia's name," said organizer Sheila Simmons,.
Local
Breaking news and the stories that matter to your neighborhood.
Simmons says she submitted the application for the group and received word back on Monday that it was a record. A photo of the certificate was posted to Facebook.
The event was held to give area music fans a chance to express some Brotherly Love while also honoring the memory of Soul Train host and creator Don Cornelius, who died earlier this year.
"Considering how Philly responded to events like Live Aid, Unity Day, Million Woman March, Welcome America and our normal annual events, I thought 211 -- we can do that," said radio host and fellow organizer Manwell Glenn, who hatched the dance line record idea. "It's Soul Train and Don Cornelius. Everybody wants to get involved."
To set the Guinness World Record at least 212 people needed to dance down along a line of fellow dancers. It took around two hours and in the end they wound up with 291 dancers, according to a certificate received from Guinness.
Despite the certificate, Guinness still hadn't updated their website to acknowledge the new record, Instead, it still listed by a group of students at Berkeley, Cal. school.