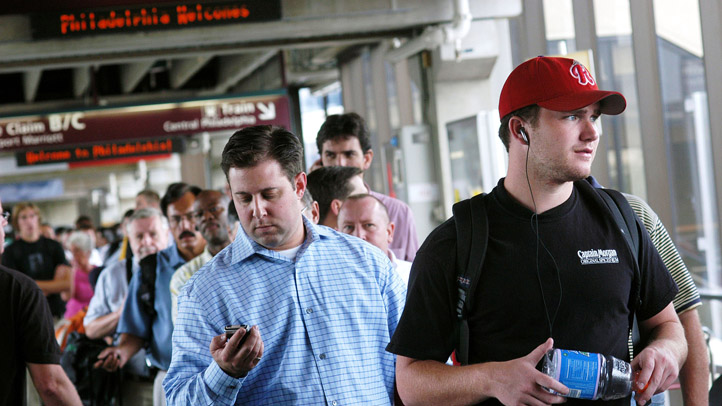 Complaining that Philadelphia International Airport is "the worst" is nothing new but a recent list of the worst airports in the country shows that while PHL is bad it's not the worst.
Philly International Airport finished third on the worst list in Travel+Leisure Magazine's list of America's Best and Worst Airports. LaGuardia in New York and LAX in Los Angeles came in ahead of PHL.
Here is how T+L came up with the list:
Local
Breaking news and the stories that matter to your neighborhood.
In our first-ever airport survey, we asked readers to rate America's 22 major airports in seven categories: flight delays; design; amenities; food and drink; check-in and security; service; and transportation and location. The best-scoring airports have tackled these issues head-on, refurbishing terminals and adding amenities that make the worst airports look evermore outdated by comparison.

Case in point: T+L readers affirmed that if you're looking to avoid the worst flying experiences in the United States, bypass airports in Philadelphia and Los Angeles, which are hobbled by outdated infrastructure, overcrowding, chronic delays, and demoralized staff.
Filthiness, long lines at security and baggage claim and "surly staff" specifically landed Philly International near the top of T+L's worst list.
Philadelphia's airport is singled out for a lousy design and lack of cleanliness (20th), surly staff (20th), and long check-in and security lines (20th). The only thing worse is waiting for your bags, ranked 21st in efficiency (make that inefficiency). That its location came in at 13th is not much consolation.
What do you think, is PHL that bad? Also what do you think the folks over at the airport could do to make the place better?