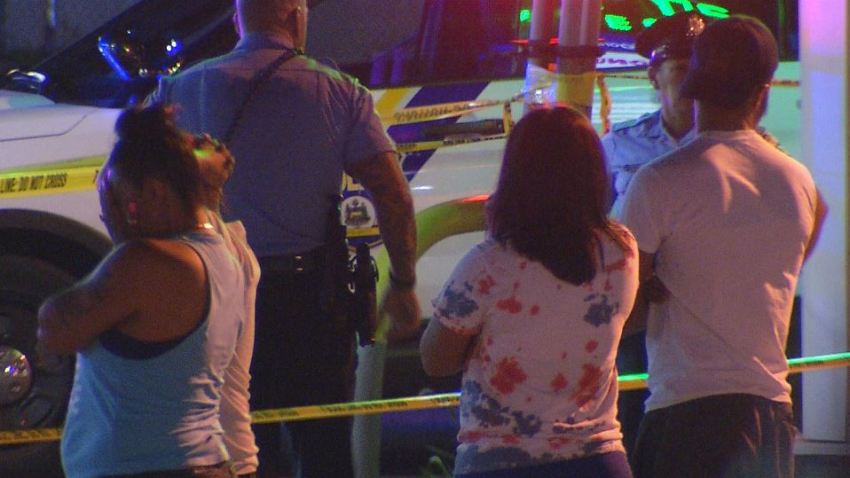 Ten separate shootings across Philadelphia in a five-hour span overnight left two people dead and eight others injured -- three critically -- in what shaped up to be a night of violence in the city.
In the latest shooting, a 27-year-old man was on Callowhill Street near Front, along the northern edge of Old City, about 3:45 a.m. Sunday when police say someone shot him in the face. The man remained in critical condition at Hahnemann University Hospital Sunday afternoon. The circumstances surrounding the shooting weren't immediately clear, and police made no arrests.
About two hours before that, police said a gunman shot a 38-year-old man to death as he put gas in his motorcycle at BP station on Essington Avenue near 66th Street in Southwest Philadelphia. As detectives worked at the scene of that shooting, a group of onlookers gathered, some who apparently knew the victim embracing.
Local
Breaking news and the stories that matter to your neighborhood.
Between midnight and 1 a.m., police responded to four separate shootings -- one in West Philadelphia, one just southwest of Northern Liberties and two in Kensington.
In the first, police said a 29-year-old man died on the street after someone shot him on Braddock Street near Schiller, in Kensington's Harrowgate neighborhood, about 12:10 a.m. Less than a half-hour later and about five blocks away, police said, a 28-year-old man at Kensington Avenue and G Street suffered a gunshot wound to his leg. That man was in stable condition. Police reported no arrests or motives in either Kensington shooting.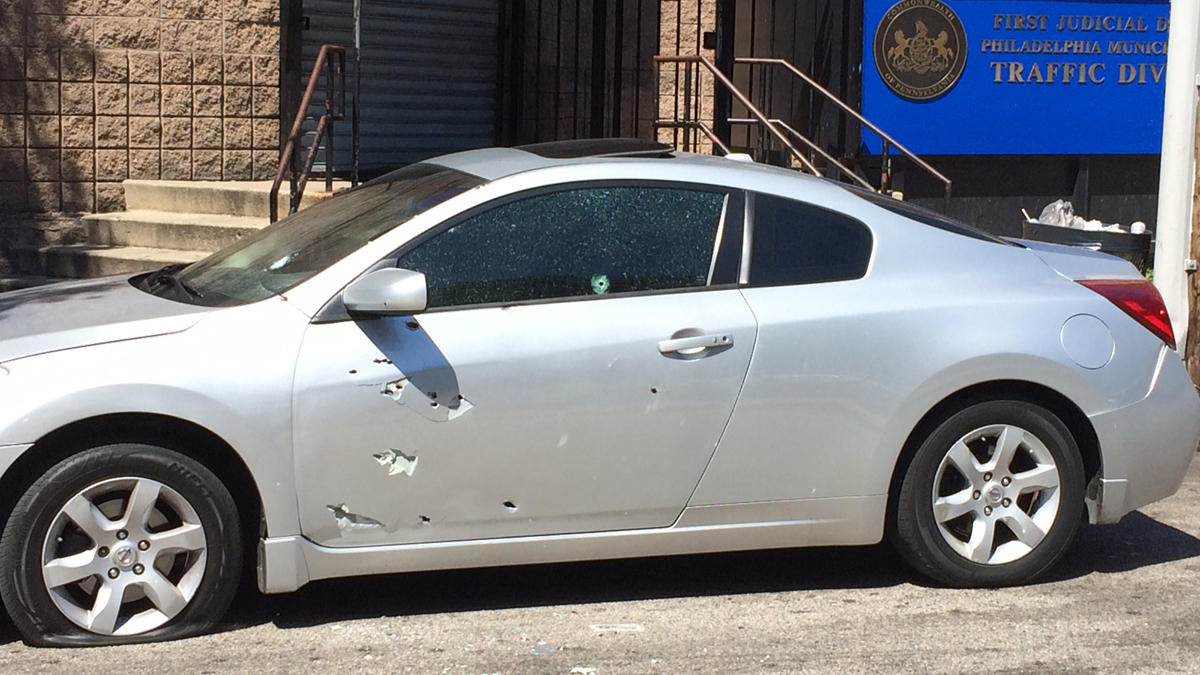 About the same time, police say a gunman opened fire on a 33-year-old man as he drove his young daughters near 54th and Spring streets in West Philadelphia about 12:15 a.m. The little girls escaped injury, police said, but their father, Marcus Edge, suffered a gunshot wound to his face.
UPDATE: Edge died about three weeks later. The shooting remained under investigation.
Shortly before 1 a.m., a 20-year-old man showed up at Hahnemann University Hospital with three gunshot wounds -- in his buttocks, back and jaw. He later told police he was at 8th and Spring Garden streets, between Northern Liberties and Chinatown, when someone opened fire on him. That man was also in critical condition Sunday afternoon.
Earlier in the night, between 10:30 p.m. and midnight, four separate shootings injured a woman and three men. In the first, police say a 23-year-old man was on 66th Street near Lansdowne Avenue, in Overbrook, when someone shot him in the calf.
About a half-hour later, a 23-year-old woman was sitting in a car on Mallard Place near 72nd Street, in Eastwick, when police say someone opened fire on the block, wounding her in the arm and grazing her in the neck.
Twenty minutes after that, a 20-year-old man suffered a graze to his head and bullet wound to his leg on Brown Street near 37th, in Mantua. About the same time as the shooting on Brown Street, police said, someone shot a 31-year-old man in the foot on Callowhill Street near 66th in West Philadelphia. Each victim in those four shootings was in stable condition on Sunday, and police reported no arrests.
If you have information in any shooting or homicide, contact the police tip line at 215-686-8477 or text a tip to PPD TIP (773847). A $20,000 reward is offered for information leading to an arrest and conviction in any City of Philadelphia homicide.