A Philadelphia store owner says a couple used his kindness as an opportunity to steal from him on Saturday.
Andy Cohen, who's owned the Mattress and Furniture Outlet, on Kensington Avenue near Buckius Street on the border of Frankford and Juniata Park for about five years, said a man and a woman came into his shop on Saturday. The woman told Cohen she was a nurse and needed a bed for an older disabled woman for whom she cares.
Cohen said he spent more than a half-hour with the pair, helping them to find a mattress and then tying the mattress to the car for them.
Things went awry when he went back into the warehouse to get the box spring to bring to the car, the store owner said.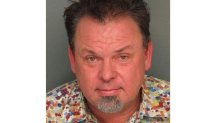 When he returned, the couple was nowhere to be found. He helped another customer, and a short time later, he discovered that his iPad, which had been sitting on a counter in the store, was missing.
At first, Cohen said he figured he'd misplaced the iPad -- but then he looked through surveillance video and was shocked at what he discovered: In the video, a man and a woman can be seen walking up to a counter. The man picks up the iPad, grins to himself, and puts it down his pants before the pair walk away and out of the store.
Cohen said in the half-decade he's owned the furniture store, this is the first time he's ever been the victim of a theft.

Local
Breaking news and the stories that matter to your neighborhood.
"We give personal service for each customer, and even in this case, we tried to give the best service for a disabled woman, and [while] we try to give the best service, the lady steals from my store," Cohen told NBC10.
"It's insane," he said. "You try to give the best service for the customer, and they steal from you."
Luckily for Cohen -- and unfortunately for the suspected thieves -- his surveillance cameras captured clear shots of both people. He contacted the police, he said, and detectives are working on the case. Cohen said he decided to share the surveillance video with NBC10 on Sunday in hopes not only that the suspects will be caught, but also that nobody else will fall victim.
"I hope that they're not gonna do it again," Cohen said. "When the news is involved and it's on camera, people are gonna think twice. We're trying to leave the message that we're trying to live in a better society."
Anyone with information on the theft should contact the Philadelphia Police tipline at 215-686-8477 or text a tip to PPD TIP (773847).