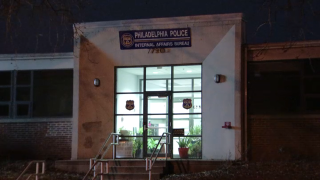 A Philadelphia Police Department building was struck by gunfire during a nearby shootout Friday night.
The department said one bullet came through the cafeteria of its internal affairs bureau at 7790 Dungan Road around 10:45 p.m. when someone opened fire on a woman in the area. No one was hurt.
The building sits in a residential neighborhood in front of homes and up the street from a preschool. There were several spent shell casings in the area, the PPD said.
Police did not immediately make an arrest in the case.
There are additional resources for people or communities that have endured gun violence in Philadelphia. Further information can be found here.