Meek Mill received yet another high-profile visitor to the state prison in Chester City, Pennsylvania, where the imprisoned rapper is serving 2 to 4 years on a probation violation.
Philadelphia Mayor Jim Kenney met with Mill, whose real name is Robert Rihmeek Williams, for about an hour Wednesday morning, a Kenney spokeswoman said in an email.
The mayor's visit came after the invitation of Mike Rubin, a Montgomery County native-turned-billionaire entrepreneur who is friends with Mill.
"The mayor, like Mike, believes that Robert would better serve the community outside of prison, and that his case makes clear and urgent the desperate need to continue working with our partners to reform our criminal justice system," Kenney spokeswoman Ajeenah Amir said in an email.
Mill is serving to 2 to 4 years in prison since being sentenced in November 2017 for violating his probation after failing a drug test, traveling out of the region and getting arrested for fighting and other related offenses.
His sentence, handed down by Philadelphia Common Pleas Judge Genece Brinkley, is at least four times longer than the six months he served for the original crime.
Attorneys representing Mill have filed several motions to release the rapper from prison, accusing the judge overseeing his case of harboring a grudge and even being infatuated with the 30-year-old.

Local
Breaking news and the stories that matter to your neighborhood.
A day before, on Tuesday, New England Patriots owner Robert Kraft joined Rubin in a visit to what is formerly known as State Correctional Institute-Chester.
"Amazing young man. I know how I'd feel if I was in the situation he is," Kraft said outside the prison. "Every time I see him, I just come away more impressed. He's very intelligent. And makes it clear to me we have to do something with criminal justice reform."
Kraft described the entire situation as "just sad."
"This guy's a great guy. (He) shouldn't be here," he added.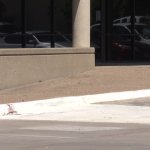 Last week, the fight over rapper Meek Mill's prison sentence for a probation violation reached Pennsylvania's highest court.
The Philadelphia District Attorney's Office filed a motion last Thursday to the court reiterating that it does not oppose Mill being released on bail, a position the office first shared with NBC10 last month.
"We are encouraged by the Philadelphia District Attorney's steadfast stance in not opposing Meek Mill's release on bail at the Pennsylvania Supreme Court level while the current legal proceedings continue, even in light of Judge Brinkley's vindictive and erroneous decision," Joe Tacopina, Mill's lawyer, said in a statement.
Two weeks ago, Brinkley issued a 48-page opinion in Pennsylvania Superior Court calling her sentence "reasonable" and "appropriate."
"Instead of simply complying with the terms and conditions of his probation so he could finish out his sentence and continue to work, [Mill] continued to disregard this Court's directions and did whatever he wanted to do," she wrote.
Meek Mill was initially arrested in 2007 on drug and weapon violations. He went to jail and was released on parole in 2009 after serving six months. While on parole, he tested positive for drugs, left the city without permission, engaged in a fight in the St. Louis airport, and illegally operated an ATV on the streets of New York City.