What to Know
Councilman Derek Green wants to let Philadelphians decide whether to amend the Home Rule Charter to allow for legalized pot.
Currently, small amounts of marijuana are decriminalized throughout the city.
On the same day as Green's proposal, the city's first medical marijuana dispensary opened in Center City.
A Philadelphia city councilman is proposing putting the question of legalizing recreational pot to voters on the same day as the first medical marijuana dispensary opened in Center City.
Councilman Derek S. Green introduced a bill Thursday that leaves it up to voters to decide whether to change the city's Home Rule Charter to legalize recreational pot. Meanwhile, Beyond/Hello opened the city's first Pennsylvania Department of Health-approved medical marijuana dispensary.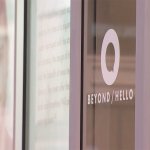 In a statement Green said that, due to Pennsylvania Gov. Tom Wolf recently suggesting the state should consider whether to legalize recreational weed, it is an "appropriate time" for Philadelphians to consider whether they themselves want to see such legalization happen.
"Although we can't force a decision being made at the state level, we can get the input of citizens in the city of Philadelphia to get their thoughts on whether this is a good or bad idea," Green told NBC10.
The City Council's Committee on Law and Government will consider the legislation at a hearing scheduled for Feb. 5. Green hopes to have the measure put to voters by May.
Local
Breaking news and the stories that matter to your neighborhood.
Philadelphia first voted to decriminalize small amounts of marijuana in 2014, but the city has not yet legalized the drug.
Green has been a vocal proponent of marijuana in the past. In 2017, after Pennsylvania had OK'd medical marijuana, he led the charge to change a state law that prevented dispensaries from setting up within 1,000 feet of schools or daycare centers.
"The goal is to say to the state, 'Allow us to use the regulatory zoning framework ... to have an industry flourish in Philadelphia and provide constituents with access to dispensaries within their communities," he said at the time.
Beyond/Hello, meanwhile, is one of the beneficiaries of the state's medical marijuana program, which began being rolled out last year. The shop is located on the 1200 block of Sansom Street.
"We've created a welcoming, comfortable and professional space for patients and caregivers to talk with our staff, ask questions and learn about medical marijuana products that may help manage their conditions," said the company's president, Blythe Huestis, in a news release.