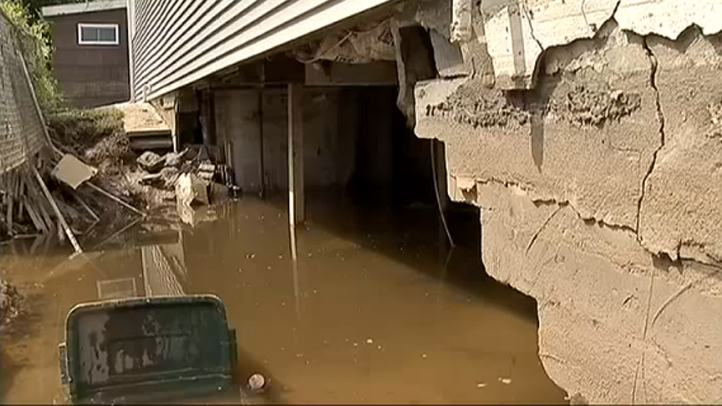 Philadelphians who experienced damage from Hurricane Irene are eligible for federal disaster assistance, the city's Emergency Management Office announced Tuesday.
People whose homes suffered damage between Aug. 26 to 30 can apply for individual assistance.
"We are grateful for the help and support provided by President Barack Obama, Governor Tom Corbett, and our Congressional delegation for securing this disaster assistance for Philadelphia residents," said Mayor Michael Nutter. "This disaster assistance was made possible thanks to a well-coordinated effort from local, state, and federal agencies."
Local
Breaking news and the stories that matter to your neighborhood.
The assistance is available to homeowners and renters. It can help pay for repairs, rental assistance, and other disaster-related expenses not covered by insurance or other relief, said OEM.
The program also is in place in Bucks, Chester, Delaware Lehigh, Montgomery, Northampton and other Pa. counties.
To apply for individual assistance go to http://www.disasterassistance.gov or call 1-800-621-FEMA (3362) between 7 a.m. and 10 p.m. seven days a week. No deadline was immediately given on when people can apply until.
FEMA is also offering public assistance to state and local governments to help pay for emergency work and replacements caused by Irene.
---
Fan, follow and download: Get the latest from NBCPhiladelphia.com anytime, anywhere. Follow Hurricane Schwartz on Twitter, the NBC10 Earthwatch on Facebook and on our mobile site. Sign up for our weather newsletter. And, get weather forecasts delivered right to your mobile phone -- just text PHIWEATHER to 639710 to sign up. (Message and data rates may apply.)