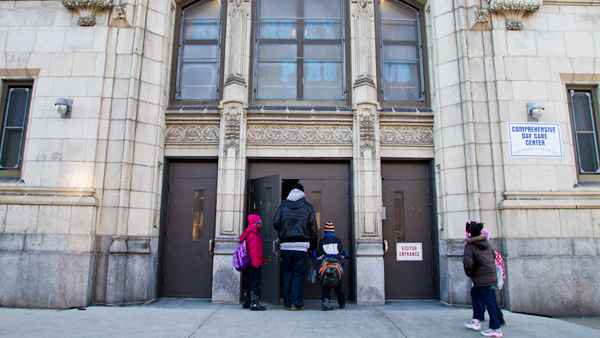 Philadelphia City Council said they are prepared to give the School District of Philadelphia $50 million in additional funding by taking over the sale of more than two dozen mothballed public school buildings across the city.
At a press conference Wednesday morning, Council President Darrell Clarke said a council would introduce legislation on Thursday to transfer a funding advance to the district.
District officials announced two weeks ago they would be completely changing the sale process of the shuttered buildings.
Local
Breaking news and the stories that matter to your neighborhood.
Where before teams of community members and leaders would review buyer proposals and determine which would fit best for a neighborhood, now the district is leaning on the city for help.
City officials will assess the properties and fast track the sale of buildings determined to be "highly marketable."
Councilman Curtis Jones said there are eight of the properties, spanning more than 700,000-square-feet, have immediate interest from developers.
Should the properties sell for their assessed value, they could garner $106 million for the district. Councilman Jones said even if the properties sold for half, that would cover the $50 million funding ask from district officials.
The School District of Philadelphia continues to search for more than $100 million in funding to close a budget deficit that has left schools without thousands of staff members -- including nurses, administrators and support staff.
Nearly 4,000 staff members were let go in June. Since then, only 1,649 have been rehired leaving more than 2,000 waiting to get called back into work.
Among the properties with prospective buyers is William Penn High School along North Broad Street and University City High School along the 3600 block of Filbert Street, officials said.
Officials have not disclosed who the potential buyers may be. However, they have said that local universities are among the interested.
University City High School takes up more than 400,000-square-feet near the campuses of Drexel University and the University of Pennsylvania.
---
Contact Vince Lattanzio at 610.668.5532, vince.lattanzio@nbcuni.com or follow @VinceLattanzio on Twitter.