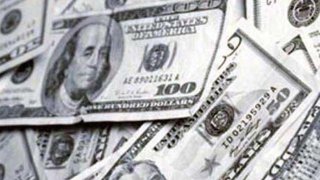 Saturday afternoon, our area came together to support a baby with twenty cancerous tumors on her brain and spine.

Julia Donahue, born June 2, 2010, was diagnosed with gliofibroma, a rare form of brain cancer, in November. Since then, she has had four surgeries and three rounds of chemo, the most recent being Wednesday.

Chickie's and Pete's on Packer Ave. hosted an event to help raise money for the ailing baby on Saturday between 3 p.m. and 6 p.m. Tickets were $40 in advance and just $5 more at the door. The event included unlimited domestic draft beer, wine, soda, and a delicious food buffet. There were also raffles and auctions for prizes.

The Crab Fries were the furthest thing from anyone's mind. Tons of people from our area showed up to help out Julia and her family get through this unimaginable ordeal.

The family's goal was to raise $10,000. This number was eclipsed before the doors even opened, according to 6abc.com.

Julia's father, Bob, a longtime resident of Drexel Hill and a volunteer firefighter in Havertown, Pa., and her mother, Claudia, originally from Brazil, have been taken back by the support they've received from the very beginning. According to an e-mail about the event, Claudia constantly tells her family back in Brazil about how generous people are in our area.

Missed the event? Don't worry; you can still donate. Just go to Julia's Web site to read her story, keep up with her journal, and help the Donahues in any small way possible.