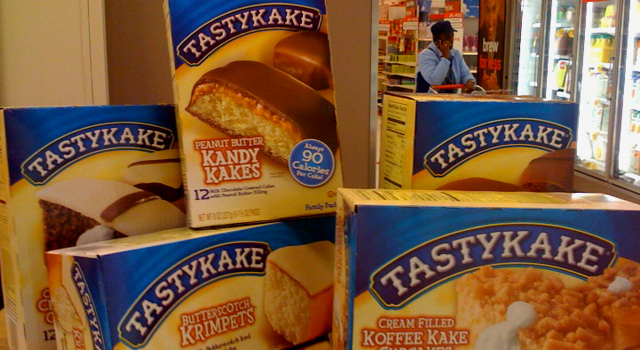 In the seven years since it opened, Citizens Bank Park has seen some historic Phillies baseball.
But for some fans, something was missing.
Ballpark vendor Aramark is trying to fill that void with TastyKakes.
Local
Breaking news and the stories that matter to your neighborhood.
Philly.com reports that concession company will be buying new refrigerators so it can start stocking the Philly confection at baseball games. Summertime temperatures can melt the sugar-coated snacks.
Five varieties will be on sale inside the park -- peanut butter Kandy Kakes, Butterscotch Krimpets, chocolate cupcakes, sugar-free chocolate cupcakes and coffee cakes.
Last year a Facebook page popped up proposing a seventh-inning TastyKake race at Citizens Bank Stadium -- still no word if that will happen.