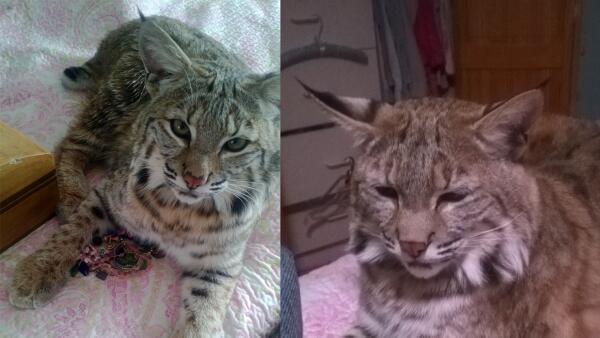 Authorities say a woman in a Jersey Shore town may get her pet bobcat back if she builds a pen to contain it.

Rocky got out of Virginia (Ginny) Fine's Stafford Township home on March 25. Fine posted signs around her community that read, "Help me get home...I miss my family," with playful photos of Rocky.

Fine found the 38-pound, 3-year-old in a nearby patch of woods last Sunday.

Police arrived with a court order to take Rocky, who is declawed, to the Popcorn Park Zoo pending a court hearing on Friday.

Police Capt. Tom Dellane tells the Asbury Park Press Fine is legally allowed to have the bobcat. But officials want to be sure she doesn't let it run at large.

"We've had a couple instances in the past with this animal getting loose," said Dellane.

Zoo officials say Rocky appears friendly and domesticated.

Dellane says an anonymous benefactor has donated money to build the pen.

Copyright AP - Associated Press