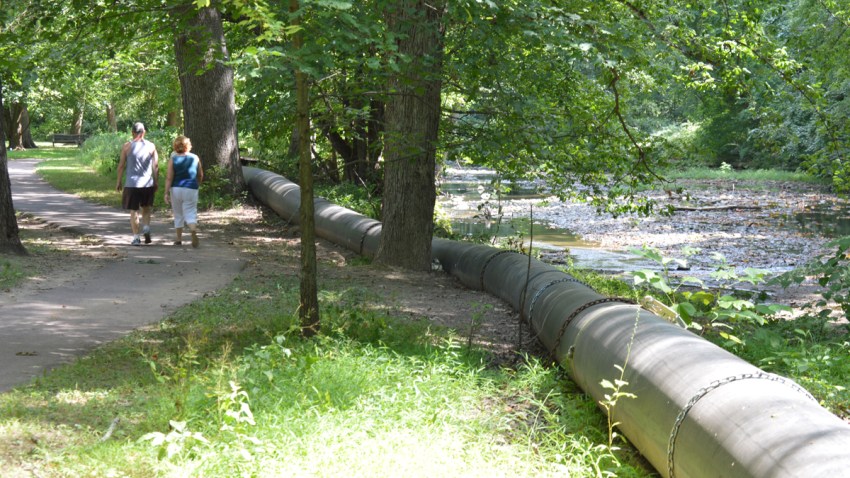 A public hearing on infrastructure issues including the $80 million sewer problem facing Cheltenham Township -- and possibly other Montgomery County towns -- will be held next week, a Pennsylvania lawmaker said Tuesday.
The hearing Sept. 15 will feature three panels made up of local and state speakers, "all of them experts on water and sewer infrastructure issues," state Rep. Steve McCarter, D-Cheltenham, said on his website.
The panelists were not identified in the release. McCarter's office did not respond to requests for comment.
Local
Breaking news and the stories that matter to your neighborhood.
"[The hearing will] offer an informative look into water and sewer infrastructure issues nationally, the problems we have here in Pennsylvania and potential solutions including a focus on green infrastructure and land use and investment decisions," McCarter said on his site.
Cheltenham faces a major overhaul to its sewer system, which local officials have been ordered to inspect as soon as possible by the Pennsylvania Department of Environmental Protection. Much of the system's two components, the township-owned pipes and sewer laterals on private properties that connect to the larger mains, are failing current state standards because of either age or capacity.
For the last decade, local officials have grappled with the expense of coming into compliance. NBC10.com first reported the massive cost facing taxpayers who will have to pay for the township main replacements and potentially the laterals on their properties.
Twice since May, township officials have delayed the start of inspections of private laterals. Last month, the Board of Supervisors discussed the possibility of selling the township's sewer system and set a meeting Sept. 28 to again discuss inspections.
McCarter, who represents Cheltenham, Jenkintown, and Springfield, told NBC10.com in May that "inner-rim suburbs" -- those bordering metropolitan areas like Philadelphia -- across the state face similarly dire situations.
"Nobody wants to talk about what's underground and out of site," McCarter said at the time. "But it's going to cause a lot of consternation and disruption."
He also correctly predicted that the start of inspections, which then were slated to begin later this year in Cheltenham Village and Glenside, would be delayed.
"I think there'll be some adjustments in terms of time as we go along," McCarter said.
Cheltenham supervisors have yet to formally approve the state-mandated inspections.
The Sept. 15 meeting will be 10 a.m. at Curtis Hall, 1250 Church Road in the Wyncote neighborhood. McCarter asked that those attending RSVP, though it is not required.