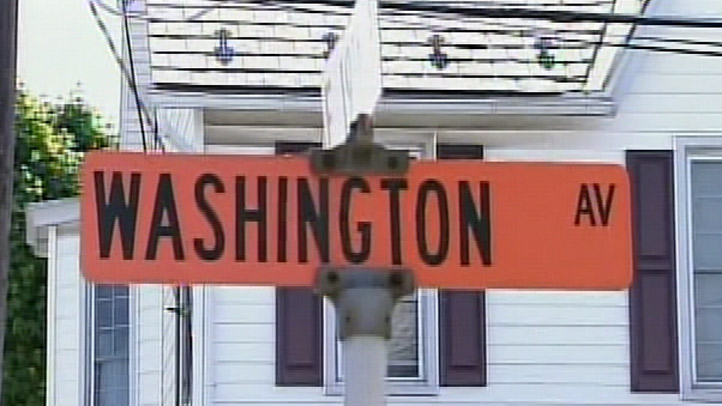 Step into Northampton Borough and you might think the Lehigh Valley town celebrated Halloween 24/7.
The striking colors of orange and black adorn not only the jerseys of local high school sports teams but also every street sign in the neighborhood.
In 1986, the Northampton Rotary Club bought 38 signs for $43 each while the borough later installed the rest, according to the Morning Call.
Local
Breaking news and the stories that matter to your neighborhood.
For many, the orange and black signs symbolize the borough's tremendous community spirit.
Now however, Northampton is facing an opponent a bit more intimidating than a rival football team. And the chances for victory are slim.
The Morning Call reports that PennDOT has ordered the borough to remove all the orange and black signs by 2018 and replace them with new colors.
To add insult to injury, one of the three acceptable colors is brown and white, the colors of Northampton's rivals the Catasauqua Rough Riders. The other possible colors are blue and white and green and white.
PennDot claims that they're merely enforcing federal rules requiring uniform traffic controls and that keeping road signs consistent across the country is helpful for drivers everywhere.
PennDOT spokesman Sean Brown told the Morning Call that the decision is "a safety thing."
Despite the reasoning, many in the town are upset by PennDOT's decision.
"My sense is this is another effort of government to stick its nose into matters the community should be able to handle," said Frank Kovacs to the Morning Call.
The town has no choice but to comply however.
Northampton must pay for the new signs even though they don't know yet how much it will cost to do it.
The Morning Call says that officials may sell the old signs during the borough's annual auction in order to cover costs.
The work isn't expected to begin until next year.
In spite of PennDOT's orders, one thing is for certain however. When it comes to the residents of Northampton, they can take their colors, but they'll never take their pride.