What to Know
A woman was sexually assaulted by an unidentified man on a PATCO train last month, according to investigators.
Police released surveillance images of the suspect as well as his vehicle.
No arrests have been made.
Police continue to search for the man who they say sexually assaulted a woman on a PATCO train last month.
A 22-year-old woman was on the PATCO speed-line back on Jan. 27 around 4 a.m. between the Collingswood and Lindenwold stations when she was sexually assaulted by an unidentified man, investigators said.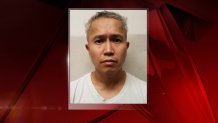 The suspect was spotted on surveillance video getting out of a black pickup truck, possibly a Chevrolet with black rims, after being dropped off at the Westmont PATCO station earlier that morning shortly before 2 a.m., according to police.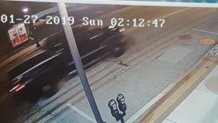 No arrests have been made since the assault took place. PATCO riders who spoke to NBC10 say they've seen few posts on social media or flyers reporting the incident.
Local
Breaking news and the stories that matter to your neighborhood.
"I've been taking the train last week and this week," Carly Gregg said. "So it's just really scary knowing there's a predator out here. You know he's among us."
If you have any information on the suspect's identity or the location of the black pickup truck, please call Camden County Prosecutor's Office Detective Tanner Ogilvie at 856-650-6398 or DRPA Corporal Joseph Ebling at 856-969-7884.
You can also email information to ccpotips@ccprosecutor.org.