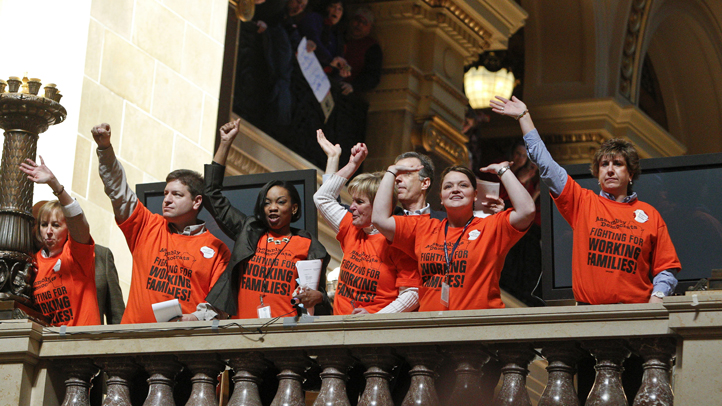 About 1,000 members and supporters of Pennsylvania labor unions turned out in downtown Philadelphia in a show of solidarity for Wisconsin's embattled public workers.

Teachers, health care workers, police and firefighters, building trade workers, elected officials and union leadership waved signs and chanted "we are one" at the lunchtime rally Thursday adjacent to City Hall.

The message repeated by nearly a dozen speakers was that Wisconsin Republican Gov. Scott Walker's plan to strip public employees of the right to negotiate benefits was a deliberate attempt to destroy the middle class.

Pete Matthews, president of the Philadelphia's largest municipal union, said that unions are being blamed for problems caused by Wall Street executives. He called the struggle in Wisconsin a "class war" that hurt all working people if nothing's done to stop it.

Copyright AP - Associated Press