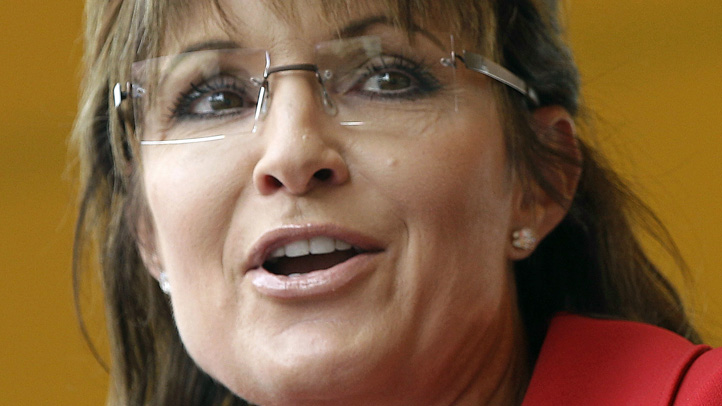 Two Pennsylvania men are expected to avoid prison time and six-figure fines by admitting they made multiple harassing phone calls to the lawyers of former Alaska Gov. Sarah Palin.

Shawn Christy and his father Craig Christy of McAdoo, Penn., were scheduled to appear in federal court in Anchorage on Wednesday to change their pleas from not guilty and to be sentenced.

U.S. District Judge Timothy Burgess rescheduled the hearing from last month. The judge said at the time that he was uncomfortable with the "all-or-nothing" agreements prosecutors reached with the Shawn Christy, 20, and his 48-year-old father. Burgess also said he had not had a chance to review presentencing reports.

Under the agreements, the Christys would avoid prison and a $250,000 fine. They would be placed on five years' probation and have no contact with certain people, whose names were not disclosed. The men also would be required to complete a mental health treatment program.

The Christys were arrested in Pennsylvania in August and are in custody in Anchorage. Prosecutors say the men were upset about state restraining orders an Alaska magistrate issued on behalf of Palin - the 2008 Republican presidential nominee - along with Palin family members and friends.

The restraining order against Shawn Christy was issued last year and then renewed earlier this year because he was accused of stalking Palin. The order against Craig Christy was issued after he was accused of barraging Palin's parents with antagonizing telephone messages.

The men later acknowledged making harassing phone calls from Pennsylvania to Palin's attorney, John Tiemessen. The Christys reached their plea deals with prosecutors in November.

The state restraining orders against the men have been extended another six months.

According to the federal criminal complaint, Craig Christy threatened to kill Tiemessen in one obscenity-riddled message. The documents say Tiemessen's offices in Anchorage and Fairbanks received hundreds of calls, sometimes in one day, with some of the calls involving threats against Tiemessen and Palin.

In one message to lawyers, Shawn Christy threatened to come to Alaska and rape one of the attorneys, according to the documents.
Copyright AP - Associated Press