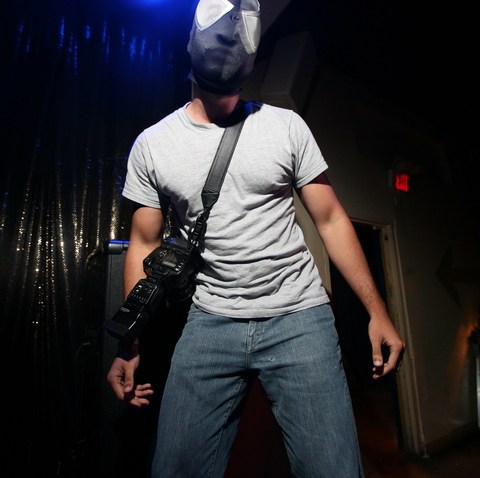 Many Pennsylvania residents are learning what hospital patients nationwide know: Being treated at the hospital doesn't always mean you were in the hospital.
The difference might not be readily apparent.
You'll see a nurse and probably a doctor. You might receive some tests, and you might even get a room for a night or two.
Local
Breaking news and the stories that matter to your neighborhood.
But when it comes to the billing, you were never officially admitted.
It's called "observation status," and insurance companies and Medicare are not as quick to pay bills related to that treatment status. That could mean a patient who assumes his insurance is covering the cost might end up with a big hospital bill.
"Once a hospital starts making decisions on patients on observation status, it affects a whole host of third-party payers," Dr. Richard Schott, president of the Pennsylvania Medical Society, told the Daily Record. "They can have their side funds wiped out rather quickly."
The wording is key. Insurers treat observation stays as outpatient care, so patients may pay individual prices for each X-ray, blood test or scan. On the other hand, they might pay a single co-pay if admitted as an inpatient.
For patients on Medicare, the stakes are higher.
When it is classified as observation, the patient's hospital stay is not covered by Medicare Part A. Instead, it is considered a Part B expense. Medicare Part B is optional coverage, and the beneficiary is responsible for 25 percent of the Medicare cost.
That means the patient will have co-pays for every hospital service billed under Part B and will have to pay for any medications.
Several York County residents responded with personal stories of themselves or a loved one being placed on observation status, but none were willing to be interviewed in depth for this story.
Lee Barrows of Connecticut is a national face behind a class-action lawsuit in 2011 on behalf of seven plaintiffs.
She described her husband's five-day stay in a Connecticut hospital as an observation patient and the denial of Medicare payment for his subsequent nursing care.
"After five days of treatment in the hospital, my husband's neurologist, physician and social worker ushered me into the hallway to tell me that my husband was never admitted," Barrows said in a news release.
"I was stunned with disbelief and tearfully blurted out that I would fight this. His doctors then indicated that this happens once or twice a week."
SENIORS MOST VULNERABLE
It's often older patients who are hit with the unexpected bills. For example, Medicare requires a 72-hour stay as an inpatient in a hospital before it will pick up the tab for nursing home care. If a patient is put on observation status, even if he is in the hospital for three days before being sent to a nursing home, he'll have to pay the bill, which could be thousands of dollars.
For hospitals, observation status is a desirable option for two reasons -- both directly related to costs.
Patients treated on observation status save hospitals money because they spend less time in the hospital.
Secondly, The Centers for Medicare and Medicaid Services and private insurers are monitoring hospital admissions closely and have been retroactively denying payment if auditors determine an admission wasn't warranted. Putting patients on observation status is a way to punt questionable admissions decisions.
If properly applied, observation status can be a mutually beneficial tool for both patient and hospital, said Dr. Jon Whitney, medical director of case management at WellSpan.
"As a doctor, you'll be looking at somebody in the hospital, and maybe they don't need to be admitted, but you don't want to send them home until you do a test or two," he said.
Observation status continues to trend upward nationwide.
According to a recent study from Brown University published in the June edition of Health Affairs, there has been a 25 percent increase nationally in observation stays from 2007 to 2009, the most recent years figures were available for the study.
"The dual trends of increasing hospital observation services and declining inpatient admissions suggest that hospitals and physicians may be substituting observation services for inpatient admissions — perhaps to avoid unfavorable Medicare audits targeting hospital admissions," the researchers wrote in their study.
Although an observation stay is not supposed to last more than 48 hours, many do. The Centers for Medicare and Medicaid Services reports that the number of hospital patients in observation for longer than that increased from 3 percent of hospital claims in 2006, to 7.5 percent in 2010.
"Five years ago, we had virtually none for observation," said Dr. Dan Wehner, who is chairman of the Department of Emergency Medicine at Memorial Medical Center in Johnstown. "Three years ago, approximately 5 percent were observation, and now about 25 percent are observation."
SMALL REIMBURSEMENT
Ann Kunkel, director of case management for WellSpan, said observation status is often a less desirable option financially for the hospitals.
"In general, Medicare pays the hospital five to 10 times less for an observation patient than it pays for an inpatient, although observation patients often get the same care as an admitted patient," she said via email.
The difference is what patients are responsible for, depending on what type of insurance and/or Medicare coverage they have.
York Hospital's observation rate varies month to month but is in the range of 15 to 20 percent, Kunkel said.
"At WellSpan, we have a purposeful physician review of observation patients to ensure the most appropriate level of care is assigned" based on patients' overall health, age and treatment needs, she said.
Still, doctors said the Medicare Recovery Audit Contractor program has so cowed hospitals that they gladly accept a smaller reimbursement to avoid an audit. The RAC auditors are paid by Medicare based on what they find, doctors said, so they have incentive to find problems.
"Hospitals are very fearful of RAC audits," Schott said, adding that the system forces hospitals to be cautious. "If a patient comes in on observation status and their case turns out to be more complex ... they can very easily be changed from observation status to an admission.
"There's very little downside to the hospital in doing that. If it's the reverse, it's much more problematic."
The Centers for Medicare and Medicaid Services defends the RAC program as an effective tool to identify Medicare overpayments and underpayments to health care providers and suppliers.
Between 2005 and 2008, a trial involving RAC resulted in over $900 million in overpayments being returned to the Medicare Trust Fund and nearly $38 million in underpayments returned to health care providers, CMS says on its website. With those results, Congress authorized an office RAC program.
When the patient gets a large, unexpected bill, it's the doctors who can be caught in the middle.
"We often end up with a confused and angry patient," Schott said. "We're left to sort out what happened when we had nothing to do with it, basically."
The obvious solution to observation status problems would seem to be telling the patient what their hospital status is. Spokeswoman Josette Myers said that is what Memorial Hospital in York tries to do.
"We are very proactive about helping our patients understand what's happening while they are receiving care at our hospital, including letting them know if they are placed in observation status," she said via email.
NO TIME FOR CHANGE?
The Department of Health and Human Services is wrapped up in implementing the Patient Protection and Affordable Care Act, seemingly leaving little time to consider a change to observation status.
The Centers for Medicare and Medicaid Services considered a rule change and accepted public comment in September. But in a ruling announced Nov. 15, the agency said it was sticking with the status quo.
The agency vowed to "take all of the public comments that we received into consideration as we consider future actions that we could potentially undertake to provide more clarity and consensus regarding patient status for purposes of Medicare payment."
Gill Deford, director of litigation for the Center for Medicare Advocacy, is heading the center's class-action lawsuit against HHS over observation status.
"Legislation may be proposed again this year to take care of the problem, and there are rumors that CMS (Centers for Medicare and Medicaid Services) may take some regulatory action," he said in an email. "But, for now, the case is the only vehicle out there."
In the meantime, hospital officials say they are trying to make sure patients are classified as appropriately as possible.
"That's really hard for patients to understand," WellSpan's Kunkel said. "How I was in a hospital, stayed overnight and I wasn't admitted."
CLASS-ACTION LAWSUIT
The Center for Medicare Advocacy, and co-counsel National Senior Citizens Law Center, filed a class-action lawsuit on Nov. 3, 2011 on behalf of seven plaintiffs from Connecticut, Massachusetts, and Texas.
Filed against Kathleen Sebelius, then-secretary of Health and Human Services, the lawsuit alleges that placing patients on "observation status" is illegal and caused undue harm to the plaintiffs.
Bagnall v. Sebelius states that the use of observation status violates the Medicare Act, the Freedom of Information Act, the Administrative Procedure Act, and the due process clause of the Fifth Amendment to the Constitution.
Judith Stein, executive director for the center, said in an email that a hearing on the lawsuit is set for mid-April in U.S. District Court in the District of Connecticut.
"We've turned to the courts for fairness because 'observation status' harms thousands of Americans receiving Medicare each year, nationwide," Stein said in a statement accompanying the lawsuit filing. "It causes severe financial problems for beneficiaries and their families, and deprives them of nursing home coverage altogether."
Plaintiff Lee Barrows of Connecticut described her husband's five-day stay in a Connecticut hospital as an observation patient and denial of Medicare payment for his subsequent nursing care.
"After five days of treatment in the hospital, my husband's neurologist, physician and social worker ushered me into the hallway to tell me that my husband was never admitted. I was stunned with disbelief and tearfully blurted out that I would fight this," Barrows said in the news release.
"His doctors then indicated that this happens once or twice a week."
Copyright AP - Associated Press