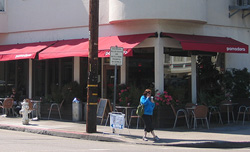 With drug-overdose deaths surpassing car crashes in the number of Americans they kill every year, the Obama Administration on Tuesday announced an additional $1.1 billion in funding to address the opioid epidemic that federal officials say is tearing apart families and destroying communities across the nation.
Opiates and heroin are the focus of the new funding, provided for in Obama's fiscal year 2017 budget proposal, after the Centers for Disease Control and Prevention found that opioids -- prescription painkillers and heroin -- were to blame for 28,648 deaths in 2014. The CDC also found a drastic increase in heroin-related deaths and an increase in deaths involving synthetic opioids, including the highly potent painkiller fentanyl, according to a White House news release.
If approved, the additional $1.1 billion in funding to fight opioid addiction in the U.S. would go to fund a "two-pronged approach" to end the epidemic, federal officials said. Primarily, $1 billion in mandatory funding over two years would expand access to treatment for opioid-addicted people. Of that billion, $920 million would support agreements with individual states to increase access to medication-assisted treatment for opioid addiction, allocating funds to states based on the severity of the epidemic locally. Another $50 million in funding would go to support about 700 substance-abuse treatment providers across the country in areas most in need of services, while $30 million more would go to evaluate how effective current treatment programs are and identify ways to improve them.
Local
Breaking news and the stories that matter to your neighborhood.
In the second prong, $500 million -- which federal authorities said is an increase of more than $90 million from funds allocated previously -- would go toward Department of Justice and Health and Human Services initiatives to expand addiction and overdose prevention strategies, increase availability of medication-assisted treatment programs, expand availability of overdose-reversal drug naloxone (Narcan) and support law-enforcement initiatives aimed at reducing the supply of heroin and other opiates.
The budget also includes a provision for a pilot program for doctors to prescribe buprenorphine for opioid addiction treatment, in another measure to increase access to and availability of treatment.
"The President has made clear that addressing the opioid epidemic is critical in his administration," Michael Botticelli, director of National Drug Control Policy, said during a news media call on Tuesday. Both Botticelli and Department of Health and Human Services Secretary Sylvia Mathews Burwell said they believe the issue has bipartisan support and are hopeful that the funding will be approved.
"Opioid abuse and overdose has hurt families across this nation, rich and poor, black and white," Burwell said during the media call. "My home state of Virginia has felt the cost."
Botticelli said though the country has seen dramatic increases in overdose deaths related to heroin and other opioids, some progress has been made in reducing prescription drug misuse among young adults, but added "clearly we have substantial work to do."
He said the rash of deadly overdoses and the appearances of fentanyl, which is responsible for many deaths, increased the sense of urgency.
"This underscores that we need to take more action," Botticelli said. "We have made some progress, but we need to more, particularly as it relates to access to treatment."
In Philadelphia alone, the Mayor's Office of Addiction Services estimates that 122,000 to 150,000 people are in need of some type of drug or alcohol treatment.
The top drug of choice among users in Philadelphia, according to the Office of Addiction Services, is heroin, and in the first half of 2015 alone, there were 241 heroin-related overdose deaths in the city. Compared with 2013, 2014 saw a 30 percent increase in heroin-overdose deaths, according to city statistics.