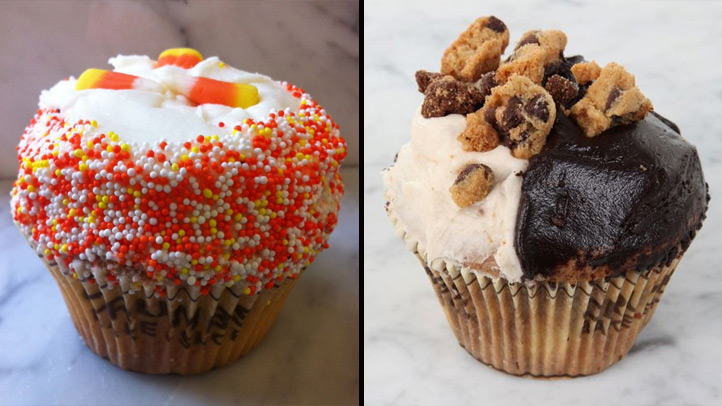 The Crumbs cupcake chain is shutting down all 48 of its stores across the country -- including several in the Philadelphia area.
The company says it informed its employees Monday it was closing all its stores in 10 states and the District of Columbia at the end of the business day. A representative with the company wouldn't say how many workers were affected or how many stores it had remaining on its last day.
Local
Breaking news and the stories that matter to your neighborhood.
Crumbs operated mall kiosks at Cherry Hill Mall in Cherry Hill, N.J., Christiana Mall in Newark, Del. and Park City Center in Lancaster, Pa. The company shuttered its Rittenhouse Square store along 18th Street in Center City in February.
"Regrettably Crumbs has been forced to cease operations and is immediately attending to the dislocation of its employees while it evaluates its limited remaining options," the company said in an emailed statement. That will include filing for Chapter 7 bankruptcy liquidation.
The company had already been closing underperforming stores, like the Rittenhouse location, since the end of 2013 and had just been delisted from Nasdaq.
Crumbs was founded in 2003 by husband-and-wife team Jason and Mia Bauer on the Upper West Side, Manhattan, and was then purchased by a shell company in 2011.
More recently, however, it had been suffering from a steep decline in sales. For the three months ending March 31, Crumbs Bake Shop Inc. reported a loss of $3.8 million, steeper than the loss of $2 million from the same period a year ago.
The company had warned in a filing with the Securities and Exchange Commission in May that it "may be forced to curtail or cease its activities" if its operations didn't generate enough cash flow.
The shop was known for its giant, indulgent cupcakes with signature flavors like Girl Scout Thin Mints, cookie dough and blackout.
Copyright AP - Associated Press