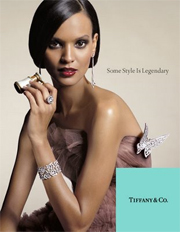 The woman accused of posing as a 5-year-old girl's mother, abducting her from a Philadelphia elementary school and then sexually assaulting her has not had one family member or friend come to visit since she was hauled off to prison months ago.
Christina Regusters stands charged with 11 crimes including involuntary deviant sexual intercourse with a child, kidnapping and unlawful restraint of a minor.
Investigators allege Regusters dressed in a burqa and signed in as the 5-year-old girl's mother at William C. Bryant Elementary School in the Cobbs Creek section of the city on January 14.
Local
Breaking news and the stories that matter to your neighborhood.
Regusters went to the girl's classroom and walked her out of the school to a home along the 6200 block of Walton Avenue, investigators say. There, the woman allegedly raped the girl before dumping her in an Upper Darby playground where she was found wearing only a T-shirt.
The girl suffered severe injuries and has undergone several surgeries, according to the child's family.
Regusters, 20, has been in custody since her arrest on February 14. Most of her time has been spent at the Northampton County Prison in Easton, Pa.
Northampton County Director of Corrections Arnold Matos says Regusters has not had one single visitor since here arrival at the prison in late February.
Regusters was transferred to the Northampton facility following an incident at the Philadelphia prison where she was being held.
Prison sources told NBC10.com Regusters was assaulted in the Northeast Philadelphia facility. Her attorney, W. Fred Harrison, Jr., confirmed she was moved, but said it was because her case is high-profile.
Harrison has visited his client in the prison, but not since before her last court date. Visits from attorneys fall under attorney-client privilege and are not recorded on the regular visit list, according to Matos.
Harrison says he spoke to his client last week and that she is "holding up." Regusters maintains she did not kidnap or rape the 5-year-old girl, the attorney said.
As for her time in the Lehigh Valley prison, Matos said Regusters "has not been a problem in the institution."
A status update on Regusters' case is set for early June. A trial date has not been set.
---
Contact Vince Lattanzio at 610.668.5532, vince.lattanzio@nbcuni.com or follow @VinceLattanzio on Twitter.