One lucky South Carolinian is now $1.573 billion richer, but that doesn't mean there weren't others who took home big money during the latest Mega Millions drawing.
Of the millions of people who played the lottery, two "Megaplier" winners went home with $3 million. Thirty-four others, including two winners from New Jersey and one from Pennsylvania, took home a cool $1 million for guessing five of numbers correctly.
The Pennsylvania winner bought the winning ticket at a Wawa on 2050 Sproul Rd., in Broomall, the Pennsylvania Lottery announced.
The two New Jersey winners are from Camden and Gloucester counties, the New Jersey Lottery announced in a news release. Their tickets were sold at the Quick Food Store at 102 North Berlin Rd. in Lindenwold, and at the Plaza Liquors store at 1450 Clements Bridge Rd. in Deptford.
The Lindenwold winner did not wish to be named, but did pose for a photo with the owners of the store where she bought her $1 million ticket. She said she is part of a group of 140 coworkers at a local hospital and that they plan to split the winnings.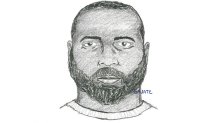 The latest Mega Millions drawing set off a frenzy as the jackpot steadily rose after each drawing. At one point it looked like it would break the world record for lotteries and surpass 2016's $1.586 billion Powerball prize, which was shared by winners in California, Florida and Tennessee.
Tuesday's winning ticket is worth about $877.8 million in a lump-sum cash payment. The winner, however, could choose to keep his or her identity secret, since South Carolina is one of eight states - including Delaware, Georgia, Kansas, Maryland, North Dakota, Ohio and Texas - where winners can remain anonymous.
Anyone who bought a ticket can still check their numbers on the Mega Millions website and see if they've won any of the other possible prizes.
The next Mega Millions drawing is set to be held Friday, Oct. 26, with an estimated jackpot of $40 million.