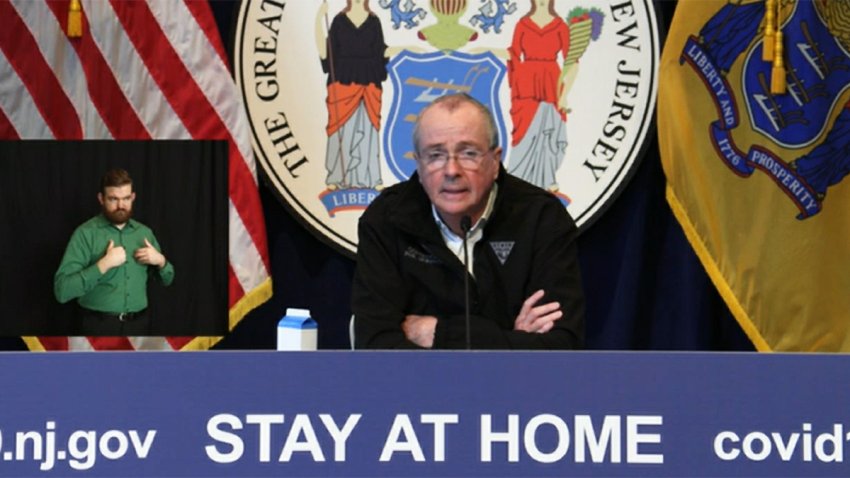 New Jersey Gov. Phil Murphy will be watching closely Saturday as the state opens its golf courses, state parks and county parks again.
He said people who venture out must continue to stay socially distant from each other -- including wearing masks.
"I don't want to have to close those parks again," he said in a press conference Friday.
New Jersey has the second-most cases of the new coronavirus in the country, with 121,190 diagnosed. And 7,538 people have died.
Though the state's overall curve of new cases and hospitalizations seems to be flattening, Murphy warned that hospitalizations are still growing in the South Jersey counties including the Philadelphia suburbs.
The number of new cases and hospitalizations is an important factor in deciding when to reopen the economy.
Local
Breaking news and the stories that matter to your neighborhood.
"I want to open this place up as much as anybody but we have to keep in mind, there are still a lot of people in hospitals and going into hospitals," Murphy said. "Data determines dates."
Meanwhile, New Jersey will begin to test all its inmates and Department of Corrections staff for coronavirus.
The testing will be done along with Rutgers University's Correctional Healthcare and Accurate Diagnostics Lab and use the university's new saliva test. Current tests are done using invasive nose or throat swabs. The saliva test requires only spitting into a tube, Rutgers has said.
About 8,000 staff and 18,000 inmates will undergo testing, according to the governor. It's unclear when the testing will begin.