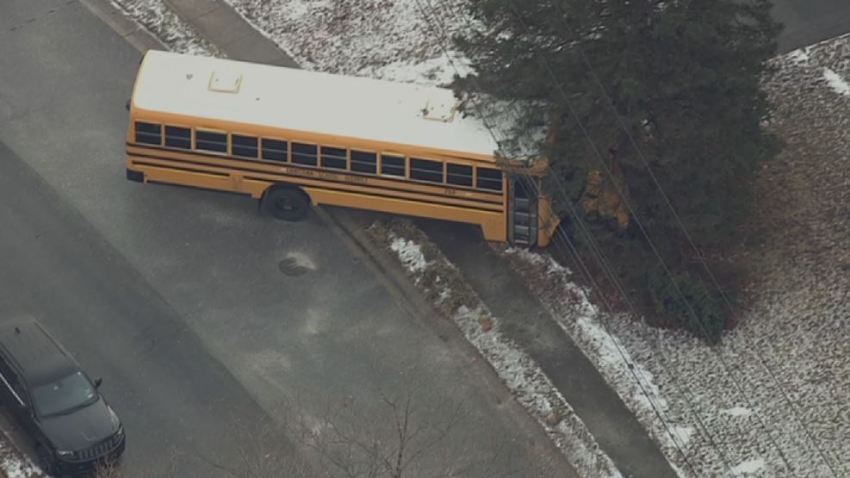 A school bus fish-tailed on black ice and crashed into a tree in Delaware Wednesday morning leaving the bus driver and three students with minor injuries.
The Christian School District bus crashed after slipping on ice while the driver turned from Country Club Drive onto Windsor Drive in Newark around 6:45 a.m., said Newark Police.
Eight children from Shue-Medill Middle School -- between the ages of 11 to 14 -- and the 54-year-old female driver were on board, said police.
Local
Breaking news and the stories that matter to your neighborhood.
The driver and three students were taken to Christiana Hospital for treatment for aches and pains, said police.
the remaining children boarded another bus and headed to school, said police.
Police continued to investigate the wreck Wednesday morning.
Another school bus crashed along Rockland Road in Wilmington, Delaware Wednesday morning leaving 13 children with minor injuries.