The Camden County Prosecutor's Office and Camden Police are trying to identify the two men seen in this surveillance picture.
They believe the pair could help lead them to the suspect wanted in the April 27 shooting death of an innocent bystander.

The shooting that killed Franklin Parker, 36, happened at the Crown Fried Chicken on the 200 block of South Broadway in Camden.
Police identified the suspected gunman as David Porrata, 33, pictured below, but haven't been able to track him down.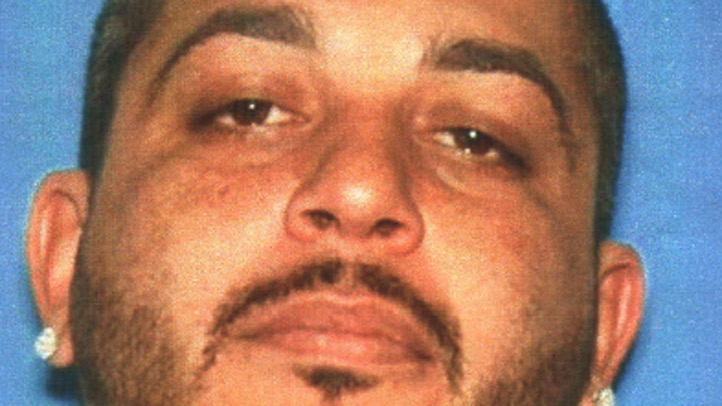 Investigators say Porrata began arguing with another person inside the restaurant, and pulled out a gun. Parker, who was not involved, tried to leave the restaurant when he was hit by a stray bullet, police said.

The newly released surveillance pictures show two men inside a rental car company, returning a Dodge Ram pickup truck, that police say was the "getaway vehicle." The truck was returned one day after the killing.


Police want the public's help in identifying these men, who they believe will help lead them to Porrata. Anyone with information is asked to call the Camden County Prosecutor's Office at 856-225-8513 or Camden Police at 856-757-7420.