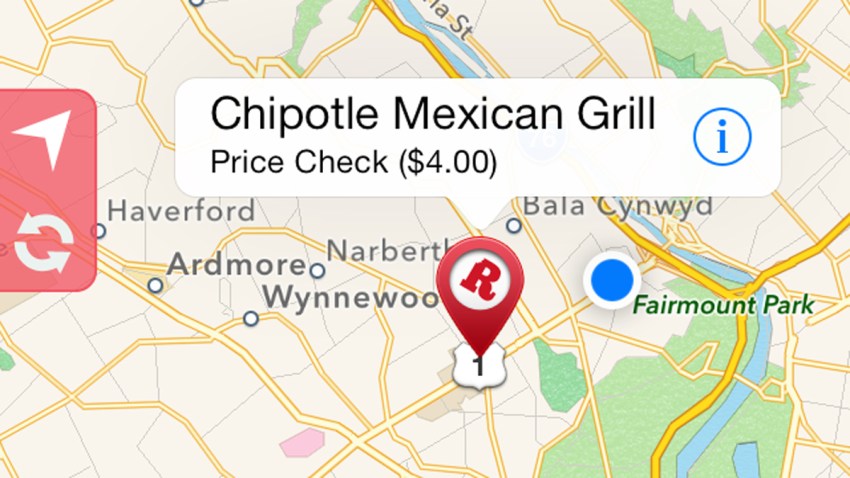 Justin Nachod sees a trip to the store as an opportunity to make some cash. The 31-year-old Center City resident always looks for deals in weekly circulars, but lately he's been making money by picking up extra work at the store.
He's not putting on a uniform, though. Rather, he's carrying out what's called a microjob through a service called Rewardable.
"If I'm going to go to a store anyway, I'll look on Rewardable and see if they have a mission or task or whatever they call it to do while I'm there," said Nachod, who works in marketing and fundraising for a local nonprofit.
Local
Breaking news and the stories that matter to your neighborhood.
Rewardable doles out the microjobs, or short tasks, to users through their smartphone app. They range from checking on a product's in-store display to making sure prices are correct on a fast food restaurant's menu. Users are typically asked to answer a questionnaire and take a few photos.
"So they'd say 'Go find Starbucks K-cups on the shelf and [tell us] what flavors are available. Are they in stock or not? What's the price of them? Are they on sale? Did you find anything interesting promotions about coffee,'" he said.
When completed, the user is paid cash for doing the work – anywhere from $2 to $20 depending on the difficulty of the task. The money is paid to them through PayPal.
"A lot of the assignments only take three or four minutes and you're at the store already, so it's time that you wouldn't normally be making money you'd be spending money. So it sort of changes the math a little bit in your favor," said Nachod, who says he's made about $100 doing around 15 microjobs over a three month span. He says he's used the cash to buy craft beer and accessories for his iPad.
"We have college students on it. We have young, tech-savvy people. We have working professionals and retired individuals all using the app in different ways," said Rewardable CEO Peter Komassa.
The service, which launched late last year, debuted in Philadelphia in late February. So far, about 1,000 people have downloaded the app in our area and around 600 have made some amount of cash, the company says. There are a few thousand microjobs for users to complete in cities across the country at any given time, Komassa says.
In more established markets, like Connecticut and New York, a handful of what Komassa calls "power users" have made more than $1,000 in just a couple of months' time. But that's not typical. Komassa says their goal is to have users earn $15 to $30 a month.
While the lure of getting paid cash for completing a few quick tasks is enticing, Tony Petrucci, a professor in Temple University's Human Resource Management Department, says it's not a replacement for a more traditional job.
"I think the only drawback to it would be people going into it thinking they are going to earn a living. At least from what I've seen that doesn't seem to be possible, nor does that seem to be the intent of the [service]," he said.
The professor says services like Rewardable tend to be more popular during tough times, like the recent recession, because people are just looking to make money wherever they can. Petrucci says as the job market improves, people may be less likely to complete such tasks because they put more value on their free time.
Komassa says his team has already expanded the service to include virtual tasks, which can be completed from anywhere, such as answering a survey. And that they're expanding out of the consumer products category. "We have a few real estate companies trying the system to gather information on different properties," he said.
As for Nachod, he says he's not stopping anytime soon.
"It sort of just makes shopping and going out to eat a little more fun when it might be kinda monotonous," he said.
PHOTO: A screenshot of the Rewardable app screen.
---
Contact Vince Lattanzio at 610.668.5532, vince.lattanzio@nbcuni.com or follow @VinceLattanzio on Twitter.