Four naked chanters were arrested at Upper Darby High School on Friday, according to police superintendent Mike Chitwood.
The mother, 44, came to the school with two of her adult children -- both in their 20s -- and a third child, who is 14. Chitwood said the family came to the school three times. The first time they asked for a student to be released from school and were told to leave. They returned, started chanted and were told to leave again.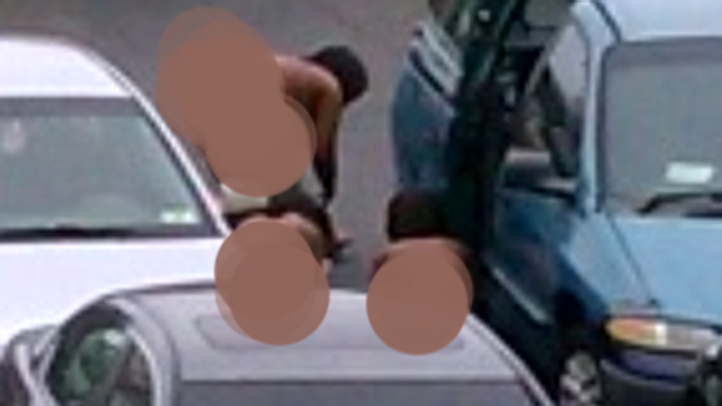 When they came back the third time, all four stripped down and ran around chanting, according to Chitwood.
When police arrived, they found the family inside the van.
"They're all naked in the van. All their clothing are in a parking spot in the lot of the high school," Chitwood said.
They were chanting religious phrases inside the van and had their arms locked, Chitwood said. The family is from the Germantown neighborhood in Philadelphia.
Local
Breaking news and the stories that matter to your neighborhood.
"We still have not found out why they chose Upper Darby high school to do their praises to Jesus and run around naked in the parking lot," Chitwood said.
All four face open lewdness charges and the mother faces a charge of corrupting a minor.
Chitwood says the four have no affiliation with the school but they did cause quite a commotion because this all happened while school was still in session.
---
Fan, follow and download: Get the latest from NBC10.com anytime, anywhere. Follow us on Twitter, Facebook, our mobile site and NBC Philadelphia. Sign up for our breaking news newsletter. And, get breaking news delivered right to your mobile phone -- just text PHIBREAKING to 639710 to sign up. (Message and data rates may apply.)