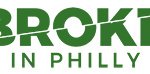 They're everywhere but rarely seen - those unspoken, unmasked heroes wearing everyday faces and doing good deeds just because they can.
Do you know one of these good Samaritans? Now is your chance to get them the recognition they deserve.
As part of our ongoing participation with Broke in Philly, NBC10 is helping to launch My Philly Neighbor series that will highlight stories of people helping their communities in big and small ways.
We are especially interested in residents from neighborhoods that have been historically ignored or portrayed negatively.
Have someone in mind? Nominating them is easy. Click on this link, fill out the form and NBC10 or one of our partner organizations could reach out for an interview. If you have questions, you can also text Broke in Philly at 215-774-3212.
Broke in Philly aims to change the narrative on how our city's economic reality - and potential future - is represented. Learn more at BrokeinPhilly.org.