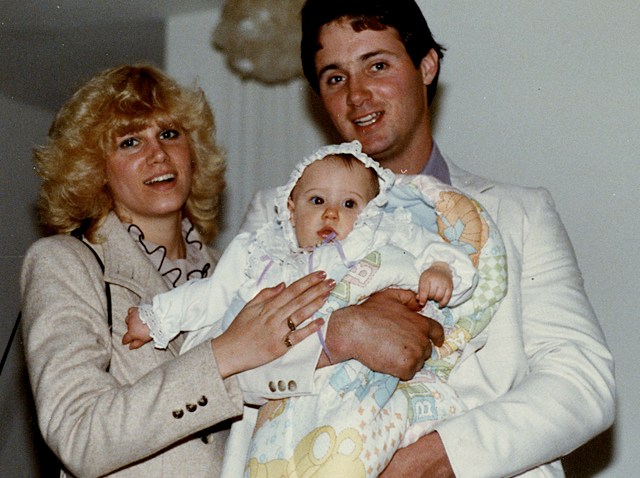 We're celebrating Mother's Day this year by honoring our own moms here at NBC10. This story in our My Mother series is from NBC10 Morning Traffic Reporter Jillian Mele, whose mom has always been there for her.
My mom -- Roseann Mele -- there is not one word to describe her many tremendous qualities.
From ballet recitals, driving to and from school proms, to and from college, even driving to and from my first few jobs in states some 14 hours away (you get the picture) she has always been supportive. No matter where my dreams took me, she was right there beside me. A registered nurse for more than 25 years, people thought I would follow in her footsteps, but she knew I would carve my own path. She always told me to never give up on my goals, and to never settle for less than I reach for in life.
Countless times in my life she has said she would be there for me no matter what and she proved it to be true on numerous occasions. Five years ago I was living in Presque Isle, Maine as a sports anchor. It was my first job out of college and I was having a hard time. Rather than take a trip to St. Maarten, she and my father spent the week in Maine with me and my energetic, loud, but-oh-so-adorable Corgi puppy, Dalton. She knew I needed help and in one plane ride and a few hours drive, she was at my doorstep, as she always is when she knows she is needed. I still think they should have gone to St. Maarten, but she knew otherwise.
Local
Breaking news and the stories that matter to your neighborhood.
Through accomplishments, cherished moments, family losses and disappointments in life, my mom is always the first person I call. She is strong, not only for me but for everyone around her. The advice she gives -- no matter how many times she plays "devil's advocate" (and I don't want to hear what the devil's advocate thinks) -- is always honest and encouraging. She can't help it. It's just who she is and I admire her for that. She is brave in more ways than I can count. She is sincere in every form of the word. She is loving and she is my best friend.
One thing I will never forget is our very frequent trips to a local diner. We order the same thing: scrambled eggs with melted cheese, home fries (well done!), water and coffee.The bread is the only difference: she gets wheat, I get white. It's a simple trip, but it is our girl time to talk about things going on in life.
She is one of the most important things in my life and after a car accident last summer that almost took her life, I appreciate her more than ever.
That's why it's so nice to say: Happy Mother's Day, Mom. I love you!
You can fan Jillian and the rest of the NBC10 morning news show crew on Facebook