What to Know
Keith Gibson, 39, is under arrest in Delaware for allegedly pistol-whipping a Rite Aid worker during a robbery.
Gibson is implicated in the shooting death of Christine Lugo during a robbery at a North Philadelphia Dunkin' store.
Police are also investigating whether Gibson, who was on probation in Delaware, killed a cell phone store clerk, his mother, and two other men in Philadelphia.
Police believe the man who killed a North Philadelphia Dunkin' store manager is the same man arrested for attacking a Rite Aid worker in Delaware, and they're looking into whether he may have also been involved in at least four other killings, including that of his mother.
Keith Gibson, 39, was arrested in Wilmington Tuesday morning after he allegedly pistol-whipped a clerk at a Delaware Rite Aid. Philadelphia Police Chief Inspector Frank Vanore said Philadelphia officials plan to ask for his extradition in connection to the slaying of 40-year-old Christine Lugo in the city's Fairhill section this weekend. They also think he may be responsible for three other Philadelphia deaths: that of his mother and that of two men at a store.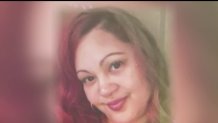 Vanore said Gibson's mother was found shot to death in February of this year in Philadelphia at her place of work. Investigators did not find any spent shell casings or gun, nor was there video of a suspect, the chief inspector said.
Similarly, two men were shot dead in a store in the city's Germantown neighborhood in January, but police did not recover a gun. Vanore said there still remain questions to be answered in the slayings, but it's "certainly on our list of cases that we're looking at" with regard to Gibson's possible involvement.
Philadelphia police had detained Gibson around the time of his mother's death in February, but it was because he was in the city in violation of parole in a case stemming from Delaware, Vanore said.
Local
Breaking news and the stories that matter to your neighborhood.
The parole violation was in relation to his 2010 conviction of manslaughter and possession of a firearm during the commission of a felony, Delaware Department of Corrections spokesman Jason Miller said. Gibson was released from prison in June 2020, after which he had to serve six months at a Level IV Community Corrections Center. During his time at the corrections center, he violated probation by fighting with other offenders and was sentenced to six additional months, as well as 18 months of probation upon his release, Miller said.
Gibson began his probation term in December of last year but violated it by leaving Delaware in February of this year, Miller said. This coincides with when Philadelphia police detained him for violating his probation.
He was returned to Delaware in late March and sentenced to 31 days, time served, in late April, as well as 18 months of probation, Miller said.
Gibson has a decadeslong criminal history in Delaware besides the manslaughter conviction, according to the state's Attorney General's Office. Dating back to 2000, he was also convicted of a weapon charge, forgery, assault and multiple drug dealing counts.
Police think Gibson, during his time out of prison for the latest probation violation, may have also been involved in the murder of a Metro by T-Mobile employee in Elsmere, Delaware, that happened in May.
Vanore, the Philadelphia police chief inspector, said that shortly after this month's murder at the North Philadelphia Dunkin' store, Elsmere police contacted the Philadelphia Police Department to alert them that they believed the man shown on surveillance video in that killing matched the description of a suspect in the Metro by T-Mobile store slaying of 28-year-old Leslie Ruiz-Basilio.
The morning after the Dunkin' killing, in which around $300 were stolen and which claimed the life of 40-year-old Christine Lugo, there were two robberies in Delaware, Vanore said.
The first was at a convenience store and left one man wounded, Vanore said. The next was a street robbery that left a man dead hours later, he said.
Gibson was finally arrested Tuesday of this week after allegedly pistol-whipping a clerk at a Delaware Rite Aid during a robbery. He was found in possession of a revolver, Vanore said, adding that Lugo was also killed using a revolver.
Police found Gibson by using a GPS tracker that was in some of the money handed over to him during the Rite Aid robbery, according to an affidavit of probable cause.
At the time of his arrest, he was wearing a bulletproof vest, according to the court document.
The Philadelphia District Attorney's Office on Wednesday approved murder charges for Gibson in Lugo's murder. A spokesperson for the prosecutor's office said it will be some time before the extradition is approved by Delaware.