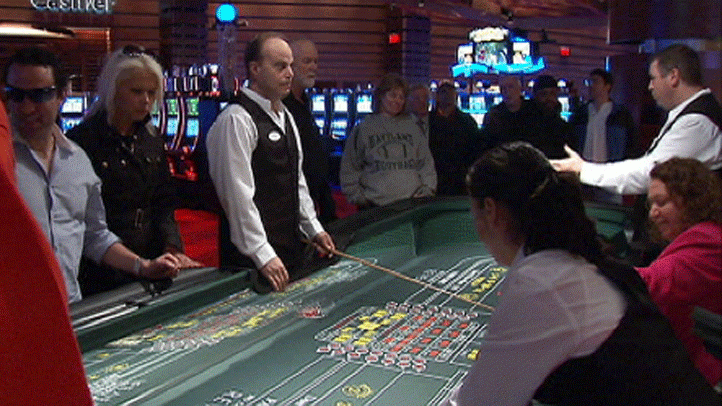 Three major labor unions, including the Teamsters and the United Auto Workers, say they'll press to unionize workers at Atlantic City's newest casino.
The unions are joining with Local 54 of the Unite HERE union to start a unionization drive at Revel, whose dealers, hotel workers, beverage servers and others are not represented by a union.
Local 54 has repeatedly clashed with Revel over tax subsidies that the $2.4 billion casino has received, as well as four or five-year term limits it has imposed on many customer service jobs.
Revel, which opened earlier this month, is Atlantic City's 12th casino. It has reached pacts with some other unions.
Local
Breaking news and the stories that matter to your neighborhood.
"Revel wants to open a non-union casino in the midst of a union town, and destroy the standard of living that generations of workers have walked picket lines and gone on strike to achieve," said Bob McDevitt, president of Local 54. "That is unacceptable and impossible for us to ignore."
The casino had no immediate comment on the unions' announcement.
The UAW has been organizing dealers in Atlantic City for the past four years. It represents dealers at four Atlantic City casinos — Trump Plaza, the Tropicana Casino and Resort, Bally's Atlantic City and Caesars Atlantic City.
"It is appalling that Revel has taken hundreds of millions of dollars in state assistance, and then it turns around and institutes anti-worker policies," said Scott Adams, director of the UAW's Region 9 unit that includes Atlantic City. "That is a slap in the face to workers in this heavily unionized region."
Marcus King, president of Teamsters Local 331 in Atlantic City, promised his union will do everything it can to fully unionize Revel.
"Revel's policies of term-limiting service employees and huge use of part-time workers are a direct attack on the labor movement," he said. "We are going to use all the tools available to us to let people know Revel is out of bounds."
The union move comes while Revel is in its so-called preview period leading up to its grand opening over Memorial Day weekend. The luxury resort is being counted on to help revive the sagging fortunes of Atlantic City, which recently lost its rank as the nation's second-largest gambling market to Pennsylvania.
Copyright AP - Associated Press