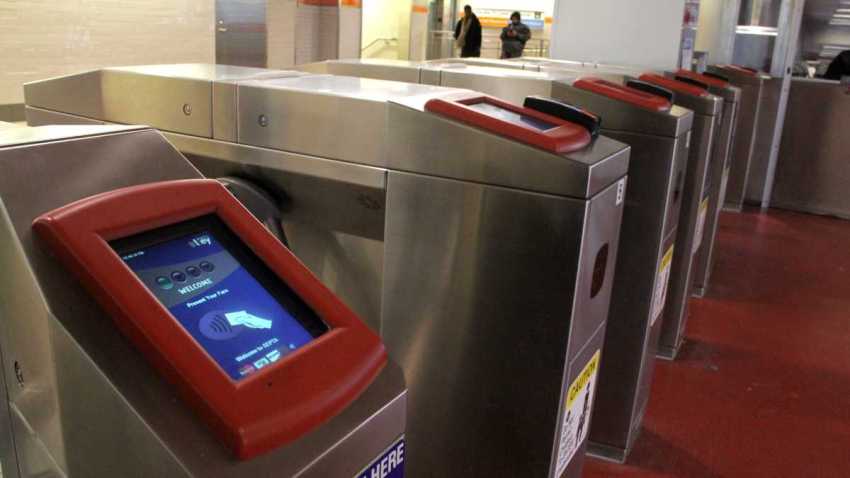 The newly-renovated SEPTA entrance by Philadelphia City Hall is an eye-catching gem.
It's equipped with modern touches including new turnstiles.
The station is designed not for the present — but for the future.
SEPTA riders at the Dilworth Park entrance paying with tokens or cash may be surprised to learn that the machines don't accept them.
Instead, riders have to hand them to a cashier and they may have to wait in line to do so, especially during rush hour.
Local
Breaking news and the stories that matter to your neighborhood.
"We're hoping as we roll out 'SEPTA Key,' lines at the token booth or cashier booth will become a thing of the past." said Leslie Hickman, SEPTA's deputy chief officer for new payment technology integration.
Hickman said the station's machines are set up to accept the smart cards that SEPTA plans to start using later this year.
"Dilworth is actually another entrance to our 15th and City Hall and trolley stations. So it's just one more entrance and we thought it prudent once we opened this new station, that we would put in all of the new SEPTA key turnstiles," she said.
Hickman said a lot of riders know that if they pay with a token they'll have to give it to a cashier at the Dilworth Park entrance.
"Typically, at that station we don't collect too many tokens because it is predominantly an exit station."
Riders can still use the old token-friendly turnstiles at other entrances.
Copyright NWRK- Newsworks.org