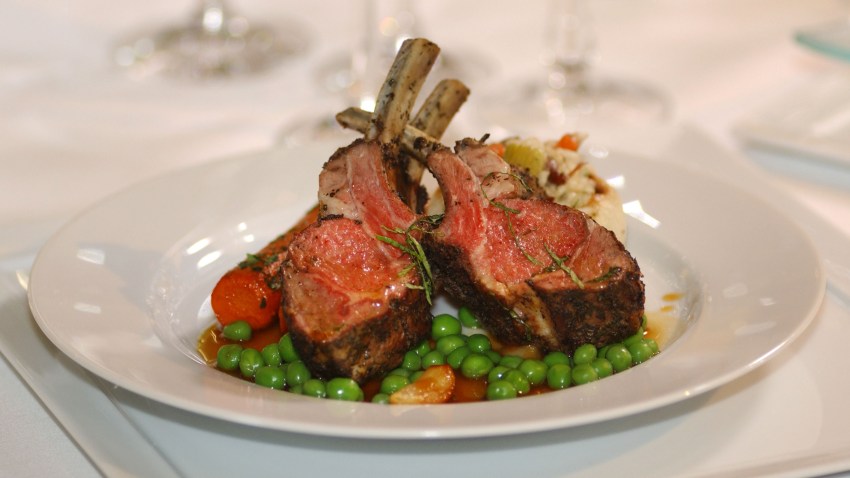 Red meat is not bad for you. Now blue-green meat, that's bad for you! - Tommy Smothers
I've never made rack of lamb. Never thought about making it. Don't know why. The only time I've ever eaten it is at fancy balls and parties.
I saw a beautiful picture of rack of lamb in a magazine and decided that I'm making it Sunday for a first.
Local
Breaking news and the stories that matter to your neighborhood.
Wow, what a shocker when I went to buy it! (I haven't even told my husband what it cost.) When the butcher at the farmer's market brought it out, I didn't ask the price. Big mistake. Then, I was too embarrassed to say oops never mind. (All I could think was, I could have bought a dress.)
Crazy. But let's face it, it's crazy good.
Someone pointed out on my Facebook "that's why we only make it for special occassions."
Hmm...now I know.
Stuck with my fabulous rack of lamb, I sought advice from everyone. I didn't want to mess this up. (Not like ruining a cheap flourless chocolate torte. See last week's post on that.)
I ran into former anchorman Steve Levy who loves to cook. He warned me "Just don't over cook it."
I was so worried about over cooking, of course I under cooked it. After trying to eat too raw lamb, it went back in the oven.
In the end, it was absolutely delicious -- the lingenberry sauce devine.
Still, it may be awhile before I splurge on this again.