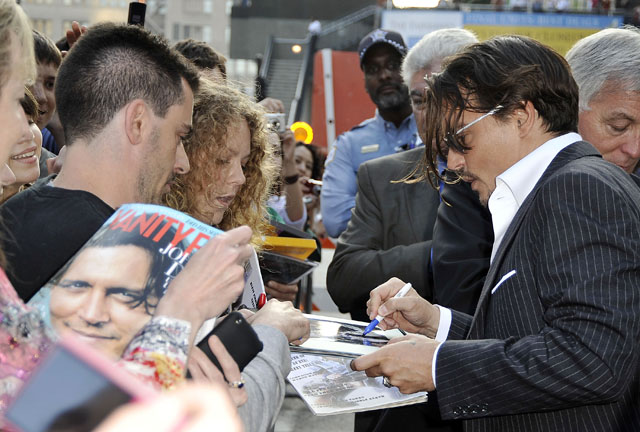 What is in store for this winter? NBC10 First Alert Weather chief meteorologist Glenn "Hurricane" Schwartz issues his 19th Annual Long-Range Winter Forecast.
About Last Winter
After having been blasted the previous winter by our 2nd snowiest ever recorded, last winter didn't seem like much. But we did have above average snowfall (27", as opposed to the 22" average). And we came VERY close to having a lot more. Places as close as Allentown got 50.1" (16" above average), New York City got a whopping 60", and Boston smashed records with an amazing 110"! Take a look at a U.S. map and see just how close Allentown and NYC are to Philadelphia. Now I don't feel so bad about predicting 40"+ for us.
As for temperatures, my forecast was right on target: I predicted a cold winter, with temperatures averaging 3 degrees below "normal". The actual: 3.2 degrees below "normal" (December through March). The prediction was for it to be colder than the previous, super-snowy winter, and the coldest in more than 10 years. It was.
Local
Breaking news and the stories that matter to your neighborhood.
The Super-Strong, Near Record El Nino
No winter forecast can be made this year without starting with El Niño. The near-record warm waters in the Tropical Pacific cover thousands of miles, and there are tremendous amounts of heat and moisture piling up in that part of the world. The strongest El Nino's in the past have had big influences on our winter. Here's a comparison of the record 1997-98 El Nino with the current one:
1997
[[346868852 ,C]]
2015
[[346870312, C]]
The El Nino Influence on Our Winter
The 1997-98 El Nino brought what seemed to be an obvious connection with our winter. So much warm air flooded the country that all the storms we got were rain. We had less than 1 inch of snow that entire winter! Could that happen again? Some meteorologists have already predicted that. Not me.
The other strong El Niño in recent history was 1982-83. When we look back at snow totals, Philadelphia had 35.9 inches that winter. That's a lot. But a closer look shows that most of that snow fell in ONE storm-the Blizzard of February 11, 1983, when 21.3 inches fell. At the time, it was the biggest snowstorm in our recorded history. We also had a 6.8 inches snow in December. More than one inch of snow only fell on FOUR days that winter! So, maybe it wasn't that different overall from 1997-98.
BOTTOM LINE Effect on Our Winter: wet & stormy/fewer days with snow
---
Other Influences in the Pacific...
The Blob" & PDO
That's actually what a lot of people (including some meteorologists) have been calling the very large area of extra-warm water off the Pacific coast from Mexico up to Alaska, and westward almost to the Central Pacific. And, remember, the Pacific is huge! So, we're talking about what has to be another major influence on U.S. weather patterns. After all, weather generally travels from west to east. How could it not be important?
But is this something new? I've seen a number of stories suggesting that something weird is going on there. It just seems to me to be part of the natural oscillation known as the PDO (Pacific Decadal Oscillation). It's just an extreme version, with extra-warm water over huge areas of the Eastern Pacific outside the tropics. Now we're talking about unusually warm water from South America to Alaska.
It's possible "The Blob" could be strengthened by the persistent high pressure over the U.S. West Coast. We're talking about a "chicken and egg" thing, here. Did the High cause "The Blob" or did "The Blob" cause the High? In either event, it's there. And what that High (surface and aloft) has done is force warm air from the Pacific way up into Canada, and then leading to a big dip in the Jetstream from Canada to the U.S. East Coast. This brings cold air our way-but not too cold. After all, Canada is likely to be MUCH warmer than normal in patterns like this.
BOTTOM LINE Effect on Our Winter: Helps Cold & Precipitation
---
Snow From Across the World
It may not seem logical, but the area of snow halfway around the world…in Eurasia in October is related to how much snow we'll see here in the winter. We always like to see indicators of winter that show up this early (and there are other correlations that happen in the summer). Just because "A" seems to cause "B", that doesn't make it so. It could just be a big coincidence. Imagine if Eagles victories could be correlated with winter snow. That doesn't mean anything, even if it worked all the time.
In this case, scientists have found physical reasons why a large early-season snow cover in places like Mongolia can help change weather patterns that become more favorable for snow in the Eastern U.S. Remember, there are no borders in the atmosphere. It's all related in some way. The snow cover this October has been way above average.
BOTTOM LINE Effect on Our Winter: Favors More Snow
---
The Wild Cards: The AO & NAO
We say the same thing every year, and we have to keep saying it because it's true. What goes on in the Arctic and North Atlantic is important in creating weather patterns that influence our winter weather.
The NAO (North Atlantic Oscillation) has been in our vocabulary the longest. It is clearly related to the chance of Nor'easters, and helps bring down enough cold air to make them snowy in the winter. If the NAO is negative, High pressure near Greenland creates a blocking pattern that allows storms to develop along the U.S. East Coast. It can also cause them to move more slowly than typical storms and help intensify them. Many of our biggest snowstorms have occurred while the NAO was negative.
If the NAO isn't negative, perhaps the AO is. That's when High pressure builds in the Arctic. It helps force cold air down from Northern Canada into the U.S., allowing it to be cold enough for snow. It happened over and over again in our record 78-plus inches winter of 2009-10.
A lot of research has been done on the NAO and then the AO over the past decade. It has been notoriously hard to predict them months in advance, but some recent progress has been made. Some meteorologists have correlated things like air pressure in the North Pacific and ocean temperatures in parts of the Atlantic to winter AO and/or NAO values. This year, the "predictors" suggest a negative AO and NAO overall.
BOTTOM LINE Effect on Our Winter: Colder & Snowier
---
Analogs
Computer models are really good at predicting weather a week in advance. They're decent overall up to two weeks out. But they have shown no real skill in seasonal forecasting. So we have to use an old-fashioned forecast method called "analog" forecasting. We look back at years that had similar weather patterns, from the ocean surface all the way up to the stratosphere, and see what happened in those years.
The most important analogs this year are the strongest El Nino years, 1997-98, 1982-83, and 1957-58. Were there any similarities? Temperatures showed big differences, as did snow totals. The most obvious correlation was for wetter than average in January, February, and March. The strong El Nino's help enhance the subtropical Jetstream (yes, there's more than one), which then leads to more frequent and stronger storms. OK, so we know that much: a lot of precipitation. Other factors favor that as well.
How about snow? The '97-'98 winter had less than one inch of snow in Philadelphia, while in '82-'83 we had 35.9", and in '57-'58 we had 41.8". As I mentioned earlier, '82-'83 had the majority of the snow in ONE STORM-the Blizzard of Feb. 1983. There were actually very few snow days. The biggest storm in the '57-'58 winter actually occurred in March. All of those winters had very little snow in January.
---
THE FORECAST (well, that took long enough to get to!)
Based on the near-record El Nino, an overall negative AO/NAO combination, and large amount of October snow in Eurasia, I have to think that we'll see:
A wet winter (especially Feb/Mar)
Few snow days
Most of the snow in 2-3 storms
Biggest snow in February
Below average snow in January
Some record high temperatures
Snow melts quickly-until February