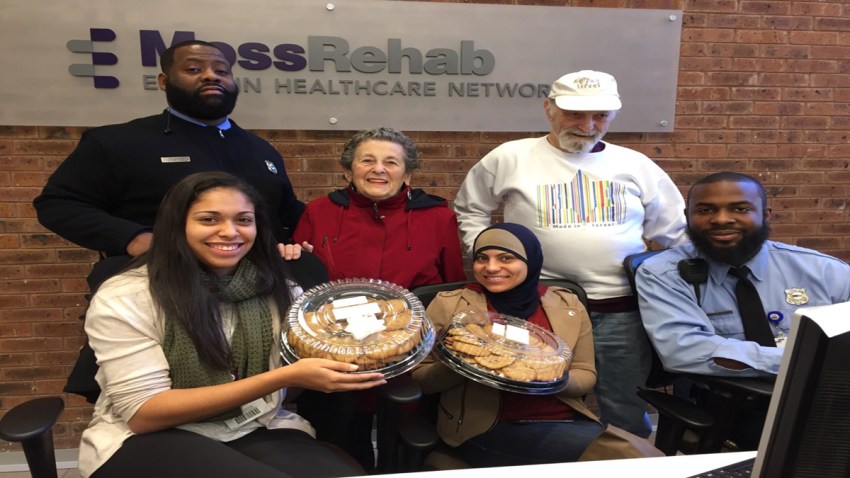 Working on Christmas can be a downer, but some Philadelphia kindergartners and adults from a Northeast Philadelphia synagogue brought the holiday spirit to hospital workers on Christmas Day.
Members of Congregations of Shaare Shamayim synagogue, delivered 1,000 cookies to health care workers at Philadelphia area hospitals. The children wrote thank you notes to staff members while the adults baked the cookies.
The cookie delivery was started in 2015 as a way to say thanks to health care professionals who have to work on holidays.