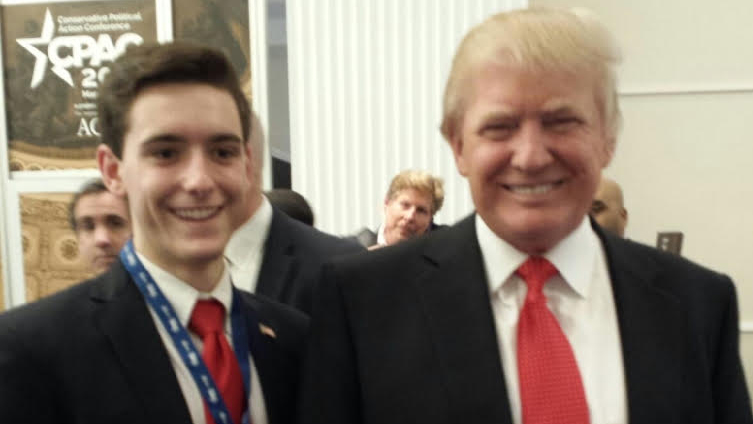 Joe Picozzi knew early on in life that he enjoyed politics and civic engagement.
The son of a retired Philadelphia deputy fire chief and the former director of rehabilitation at Hahnemann Hospital, he started working for Pennsylvania state Rep. Frank Farry in the eighth grade.
By last year, the 22-year-old was president of the Washington D.C. Federation of College Republicans, an organization on five college campuses with 1,500 members.
Local
Breaking news and the stories that matter to your neighborhood.
This year, he is a staffer in the Officer of House Majority Leader on Capitol Hill.
"I've been a nerdy political kid for 8 or 9 years now. It's humbling to going from volunteering for a state representative doing constituent services once or twice a week to walking into the Capitol Building every day," Picozzi said, who has worked as a staff assistant since June. "I get chills sometimes still walking about the building."
His meteoric rise up the political food chain was rewarded last month when Red Alert Politics named him a finalist in their sixth annual 30 Under 30. The conservative website is still accepting votes for Picozzi and 49 others until Oct. 6, when it winnows down the list to the official 30.
"His passion for making a difference led him to study in Washington D.D.," the site said in its biography of Picozzi. "Elected the youngest Chairman in the history of the D.C. Federation of College Republicans, Joe successfully organized a campaign deployment to Bucks County, Pennsylvania to help elect President Trump, Senator Pat Toomey and Congressman Brian Fitzpatrick."
The site also notes what Picozzi called his greatest accomplishment in politics yet: helping establish a Young Republicans chapter at Howard University, a historically black college.
He also remembers fondly how much fun it was to work on the successful Congressional campaign of Republican Brian Fitzpatrick, who won a first term representing Pennsylvania's Eighth District. It is made up of most of Bucks County and some of Far Northeast Philadelphia.
He says it was the ultimate boots-on-the-ground political run.
"Brian is the kind of guy that when we were stuffing envelopes, he was stuffing envelopes," Picozzi said.
He said he doesn't really "feel like a D.C. person" and that a return to Philadelphia seems inevitable. He talks with his parents, Joe and Ruth, everyday.
Having only graduated from Georgetown University with a degree in government this past summer, the honor of being on Red Alert Politics' list comes as Picozzi is still trying to make it on his own in the political capital of the world.
He still lives in his college fraternity house.
"Hey, the rent is cheap," Picozzi said.
During the long hours of the work week, which really never ends on Capitol Hill, Picozzi said he does jobs both breathtaking and menial — the life of the youngest staff assistant in Majority Leader Kevin McCarthy's office.
"You do some policy work, which is really cool, but also make sure the coffee is made that the interns are stocking the coffee machine and printers," Picozzi said.
And in this era of the non-stop news cycle, he said the day sometimes never ends.
"Whatever you see on the news, that's what we live," he said.
Voting for Red Alert Politics' 2017 "30 Under 30" list runs through Oct. 6. Go here to cast your vote.