Former longtime Councilman Jim Kenney was elected mayor on Tuesday on a promise to push for universal prekindergarten education and step up efforts to fight poverty.
Kenney, a Democrat, overwhelmed his Republican challenger, business executive Melissa Murray Bailey, in a city that hasn't had a GOP mayor since 1952 and where the primary is considered the more important election.
He will take office in January, replacing Democrat Michael Nutter, who was limited to two four-year terms.
Local
Breaking news and the stories that matter to your neighborhood.
Besides pushing for prekindergarten education for all children, Kenney said he would seek bail reform in the city, where thousands of people are behind bars awaiting trial.
"It is not what I am going to do, it is what we are going to do," Kenney told supporters during his short and subdue victory speech at the National Museum of American Jewish History.
"If we all learn to see the world through one another's eyes, then every Philadelphian will be able to walk our streets safely and with dignity."
Philadelphia, which has about 1.5 million residents, has been on the upswing in recent years, helped by a building boom and an influx of millennials and empty-nesters spurring new bars, restaurants and condo projects.
The city has won international acclaim as a tourist destination for its rich history, boasting the Liberty Bell and Independence Hall, and its arts scene, featuring The Barnes Foundation museum, the Rodin Museum and the Philadelphia Museum of Art, where Sylvester Stallone run up the steps in "Rocky." The city just hosted Pope Francis and will welcome the Democratic National Convention in July.
But the school system remains troubled 15 years after the state wrested control from local officials, causing many newer residents to leave once their children reach school age.
An NBC10/Telemundo62 poll conducted during the Democaratic primary in May in conjuction with the Philadelphia Inquirer, Daily News and Philly.com showed improving Philadelphia's schools was of upmost importance to voters.
What single issue is most important to you that will determine your vote for mayor and city officials on election day?
Margin of Error +/-4.00
Conducted: May 9-11, 2015
What's more, the poverty rate remains stubbornly high. Recent Census data put it at just over 26 percent, the highest among the nation's 10 largest cities.
Kenney sees universal pre-K, a hallmark of fellow liberal Bill de Blasio's first year as New York City's mayor, as a prong in attacking poverty and an investment in neighborhoods long suffering from high joblessness and crime.
He wants job training for people who have been without work or who are re-entering society after time in prison and reforms to reduce the high percentage of people stuck in jail while awaiting trial because they can't afford bail.
In 23 years on the City Council, Kenney, 57, successfully backed marijuana decriminalization and supported penalties for gender identity and sexual orientation hate crimes.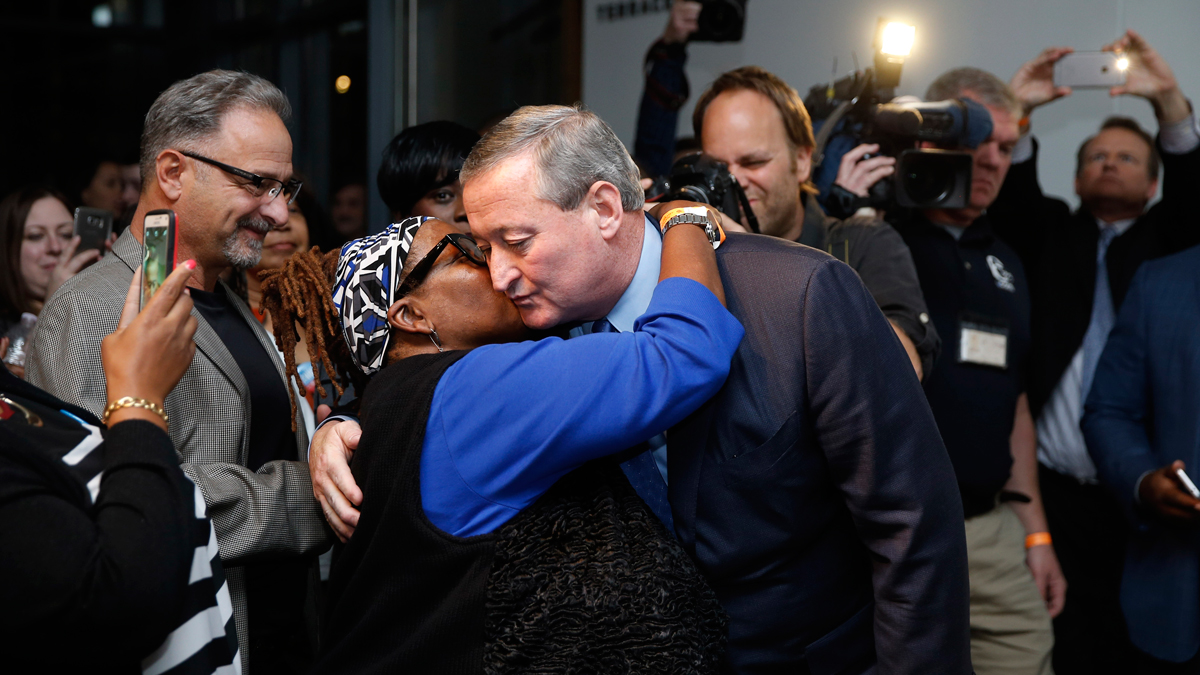 Kenney had the backing of most city unions, including an endorsement from the Fraternal Order of Police. He also enjoyed widespread support from the city's gay community and immigrant groups.
Kenney said he supported keeping Philadelphia a sanctuary city for immigrants who entered the country illegally.
His opponents in Tuesday's election included two independents and a socialist.
Copyright AP - Associated Press