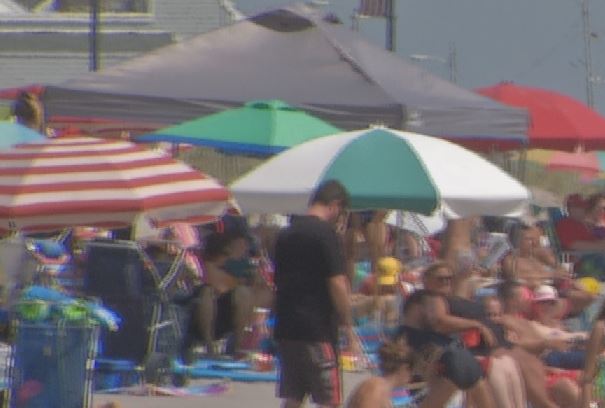 A Jersey shore town banning the act of so-called "beach spreading" got a lot of people asking: What exactly is it?
"Beach spreading" is the act of claiming a large swath of sand for you and yours by putting up canopies, large tents, cabanas and other items. The practice can annoy people just trying to lay down a beach towel and/or beach chair on Jersey's well-known sand congestion.
Officials in the northern beach town of Belmar fought back against the temporary tent communities by voting to ban "beach spreading" effective next summer season (Memorial Day weekend to Labor Day). The town claimed the ban will help alleviate crowding on the sand during the busy season. It has gotten so bad that there hasn't been much room to play beach games like volleyball, according to APP.com.
Local
Breaking news and the stories that matter to your neighborhood.
Belmar did allow for a few exceptions for beach umbrellas and small tents to protect small children from the sun.
NBC10 reached out to Belmar officials about how they plan on enforcing the spread regulations.
Philly.com put the act of "beach spreading" into the spotlight with a July feature focused on how large set-ups featuring canopies started taking up space in Sea Isle City. NBC10 reached out to Sea Isle Mayor Len Desiderio to see if the town is considering a ban.
Other Shore towns, including Long Beach and Seaside Heights, have already enacted similar measures to keep "beach spreading" from ... ahem ... spreading.