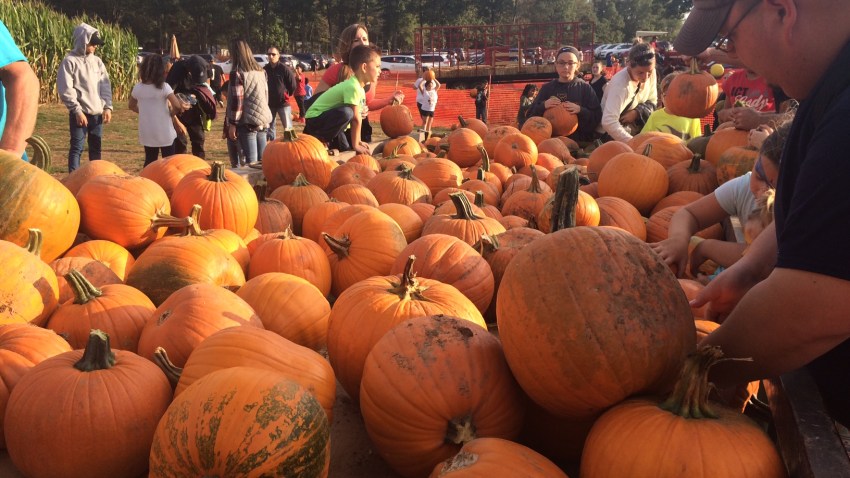 Who would put an energy meter in the front yard?
That's the first thought I had when I stopped by 435 Cedar Street in Jenkintown. The meter stuck out of the ground in front of the old home that Borough Council recently bought from private owners.
Along with adjacent 433 Cedar Street, both properties became borough property for $250,000 through a below-market deal. (A two-story twin directly across the street is on the market for $239,000.)
Local
Breaking news and the stories that matter to your neighborhood.
When the sale first came to my attention, the initial angle I had in mind was whether the borough council properly advertised the purchase to taxpayers. It was, after all, buying land for public use. Objections from some residents revolved around the loss of potential tax revenue if a developer had bought the land.
Then I talked to Council President Deborra Sines Pancoe last week, and she told me about plans to eventually demolish the two homes and run-down garages on the Cedar Street lots.
What would replace those structures? A park, she said.
"We are a very small borough and less than a mile square, and we have only one other community center and that's Town Square," Sines Pancoe said. "That was done in 1998. That too was a contentious decision in the town. There were people for it and against it."
Elected officials did then what she and others on council did this time around. They invested in open space.
"The role of Council is to make decisions for the longterm health and welfare of the borough," Sines Pancoe said.
So here comes the little borough's second green space -- eventually. Borough Council will hold hearings during the next couple months to determine exactly what type of green space will become of the Cedar Street park. Community gardens? Playground? Dog park?
Sounds like a governing body that's doing its homework.
As for that whole open and transparent government angle: Borough Council did hold hearings last year before eventually voting to buy the properties from three brothers. One well-intentioned borough gadfly, Randy Garbin, who runs a great local news source called Walkable Jenkintown, doesn't think Council was as transparent as they could have been.
"At the January meeting, a lot of people showed up and they were upset, not so much about a park but about the way it occurred," Garbin said.
But he does admit Council held the appropriate meetings before buying.
"They put the legal notices in the local papers, which of course, no one reads," Garbin said. (Ouch.) "By the strict letter of the law, they did what they had to do. But it was a cynical move."
In January, I witnessed an angry crowd of Montgomery County taxpayers objecting to a trail proposal. After some reflection, I found their objections somewhat selfish. In Garbin's case, his objection is monetary. He thinks the property would bring in new tax revenue. To that I ask: Couldn't a park raise property values of all the surrounding, already existent homes?
Plus, Jenkintown got the property for a sweet deal. They actually saved green while buying green.
Garbin promised that it's not yet a done deal in some residents' minds.
"We're still trying to organize some resistance to this," he said.
He sounds like an earnest guy whose heart may be in the right place.
But as a resident of a tightly-packed community with only one other neighborhood park, his home is not.
Brian X. McCrone's columns appear weekly in NBC10.com's Montgomery County News section. In addition to the columns, McCrone and his colleagues at NBC10.com and NBC10 provide daily news and feature stories on Montco. Reach out to him at brian.mccrone@nbcuni.com or (610)668-5540. Follow him on Twitter and Facebook.