Attend they did.
No one knew exactly what to expect, but the itch of curiosity struck hundreds of Philadelphians Saturday as they turned out at an empty lot for what has been deemed the "Steel Furnace" party.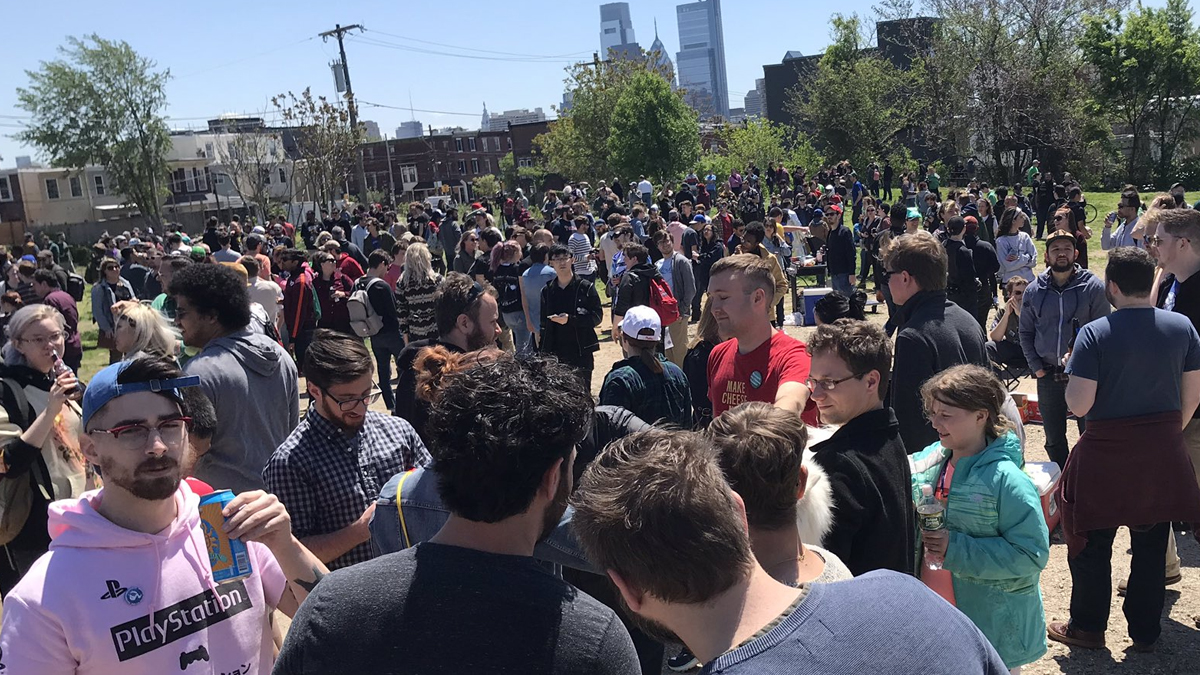 The party was the manifestation of one of the oddest events in recent Philadelphia history as people heeded the call of a bizarre, memorable letter that spawned the craze. "Do attend," the writer implored in a leaflet stuck in doors of Fairmount and Brewerytown.
Sounded like a good idea to the crowd that gathered Saturday.
Local
Breaking news and the stories that matter to your neighborhood.
A surprising lot of people came to 27th Street and Girard Avenue to mingle and listen to the DJ, who played the words of the letter set to the tune of "Dancing Queen." (There's a reference to "Abba" in the letter, though like so much, no one knows what that means.)
Somebody brought a grill. A couple of people had a friendly dance battle. Much Steel Furnace-inspired art was displayed.
"People just need a excuse to have a good time and wander around on a Saturday," said Andrew Jaffe of Center City. "Luckily the weather was good, so, may as well."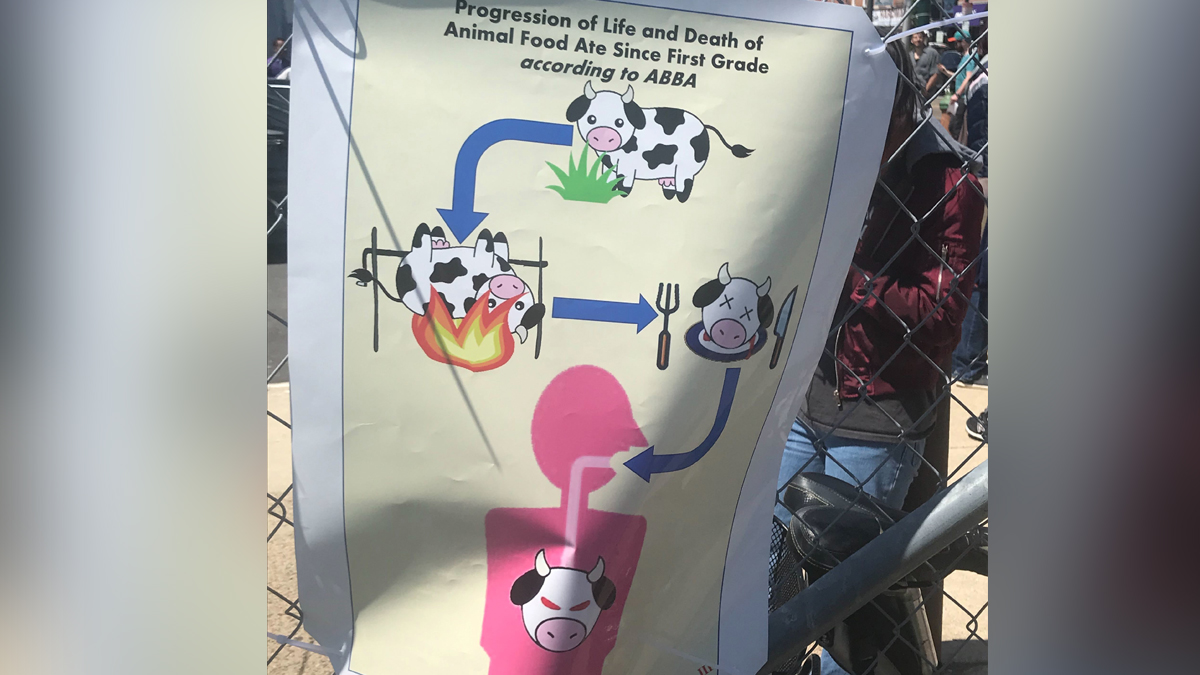 The concept of the "Steel Furnace" party hatched in mid-February.
Photos of the letter were repeatedly posted by several Reddit users who claimed an unidentified person was leaving copies of it in mailboxes and passing it around to residents.
WTF? Found this in my door this morning. from r/philadelphia
"This is to inform you that all the food ate since first grade is alive in your body, especially the dead animal remains or meat since it was cooked alive and is alive in your body," the letter read. "Anywhere it goes now, you must go with it. That's 365 days a year from first grade to now."
The letter featured more incoherent rambling, warning the reader that the only way to "save yourself from the every which a way of being burned alive" is to "become a solid steel statue by place yourself under anesthesia."
The letter then referred to a "steel furnace" where "metal can be melted and the bodies of people and animals mixed with the metal to become steel unable to be hurt."
It ended by stating that a meeting on the "building of a steel furnace" would take place at noon on April 27, 2019, in a vacant lot at 27th and Girard.
"What we need is a bulldozer to dig some ditches and steel furnace equipment," the letter stated. "Do attend."
Several people were concerned about the letter-writer's mental health, and some raised money for local mental health centers.
But others decided to turn a weird city moment into a happening.
One attendee wore oven mitts on his hands. Someone fashioned a steel statue-esque helmet out of a motorcycle helmet and more tin foil. Families brought coolers, blankets to sit on and their dogs.
Ian Morris lives in the area. He got the letter on his door.
"It's just a hangout," he said. "The letter was saying it was a meeting to discuss burning yourself alive in a steel furnace, and I thought that was pretty weird, so might as well see what's happening."
Jaffe wrapped himself up in tinfoil, steel-statue-style, and lay on the ground. "Of course, he was sedated first," read an Instagram post (it's another part of the letter).
"It's just something completely out of the blue," Jaffe said. "It was just this mysterious letter left on people's doorsteps. And there is something beautiful about that. It just sort of came out of the ether, and it's here.
"I expected there would be, maybe, 50 people here," he said. "I am very happy to see that people actually decided to show up."
Joel Todd, the East Falls man behind a website dedicated to the Steel Furnace, said friends from his college days at Drexel University were coming from all over the country for the party.
He said he didn't know who wrote the letter, but he was excited about what's come from it.
"I used to have a big social life, but I just had a kid," Todd said. "I'm looking for things to keep me busy, but still jealous of my single friends. I saw on Reddit all the memes and jokes, and I knew I had to do something."
The letter has sparked an endless supply of memes, a subreddit, a Facebook event and even its own location on Google Maps.
"You want Furnace Furnace?" from r/philadelphia
Do attend. from r/philadelphia
The Birth of Gritty from r/philadelphia
I love you, I mean..... from r/philadelphia
How much meat?? from r/philadelphia
I just walked by the lot. It looks like they got started a little early. from r/philadelphia
I am very lost and confused from r/philadelphia
Couldn't get yellow text on mobile photoshop from r/philadelphia
The elevator listing for the marketplace in the Comcast tower is excited about April 27th. Do attend. from r/philadelphia